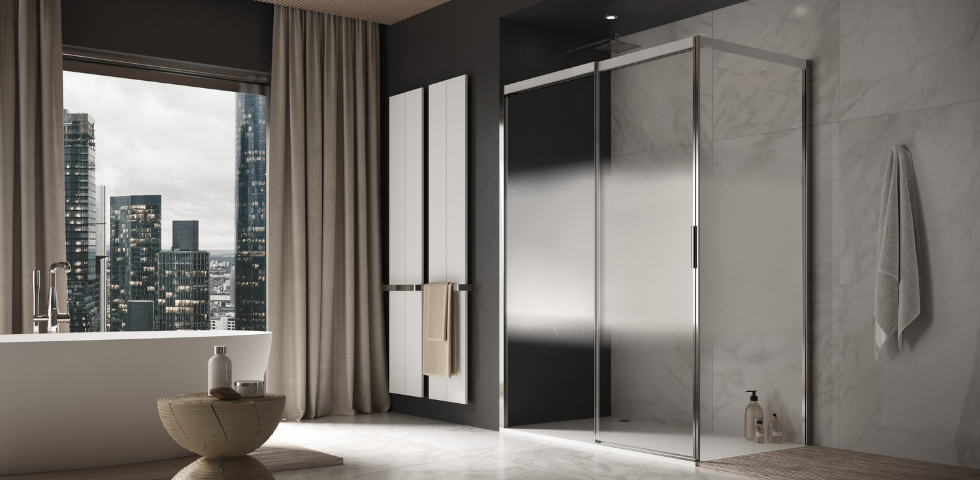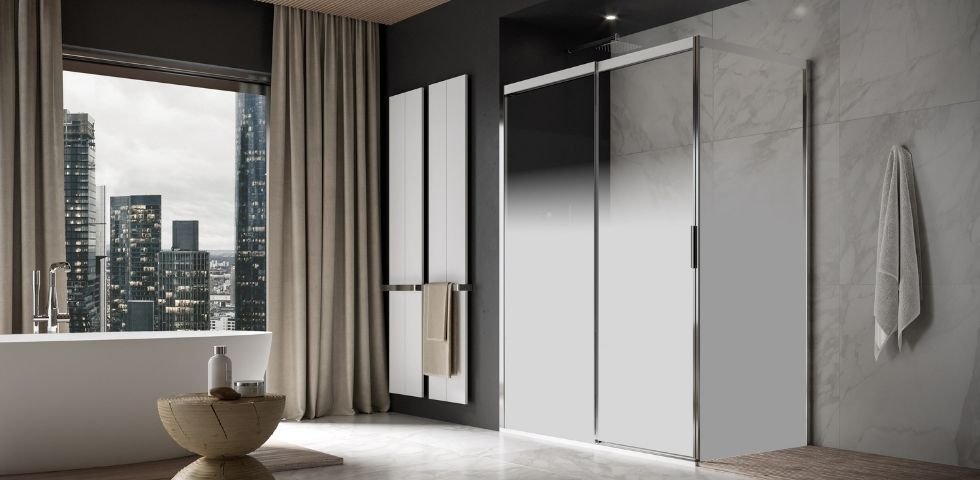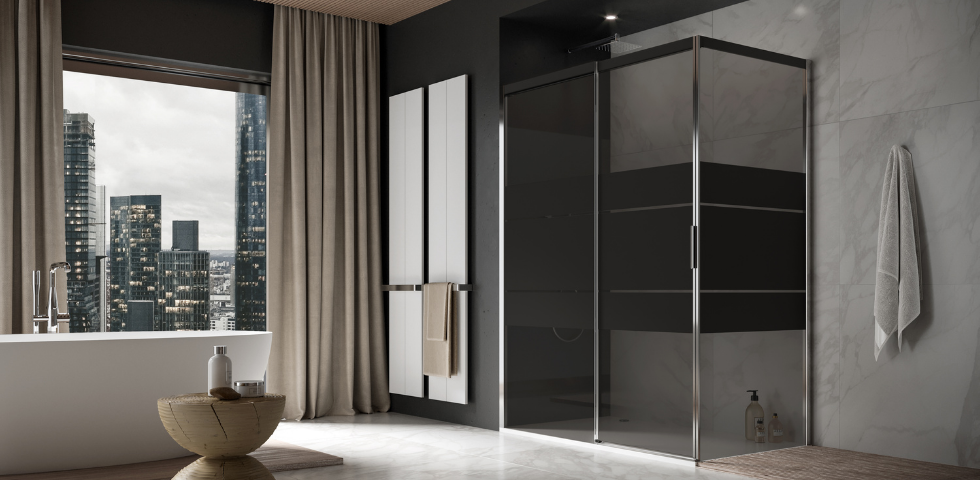 New glass variants for maximum privacy
Tue, 31 Aug 2021
Is your privacy important to you? Then the new glass variants with screen printing are the right choice for you.
Our new glass variants offer you even more scope for personalisation by guaranteeing you privacy at the same time. Our glass versions Nebula, Nubes and Privè in Athracite integrate perfectly into every bathroom and create a harmonious ambience and physical well-being. No matter which of the glass variants you choose, all offer privacy while still allowing sufficient light into the shower area.
With our glass variants, the shower enclosure is transformed into an elegant, harmonious, inviting and luminous piece of architecture that not only changes the spatial perception of the bathroom, but also adds character and visual impact thanks to its design.
Design, comfort, customisation and performance features make Duka shower enclosures the perfect solution to beautify the bathroom and make it extra spacious.