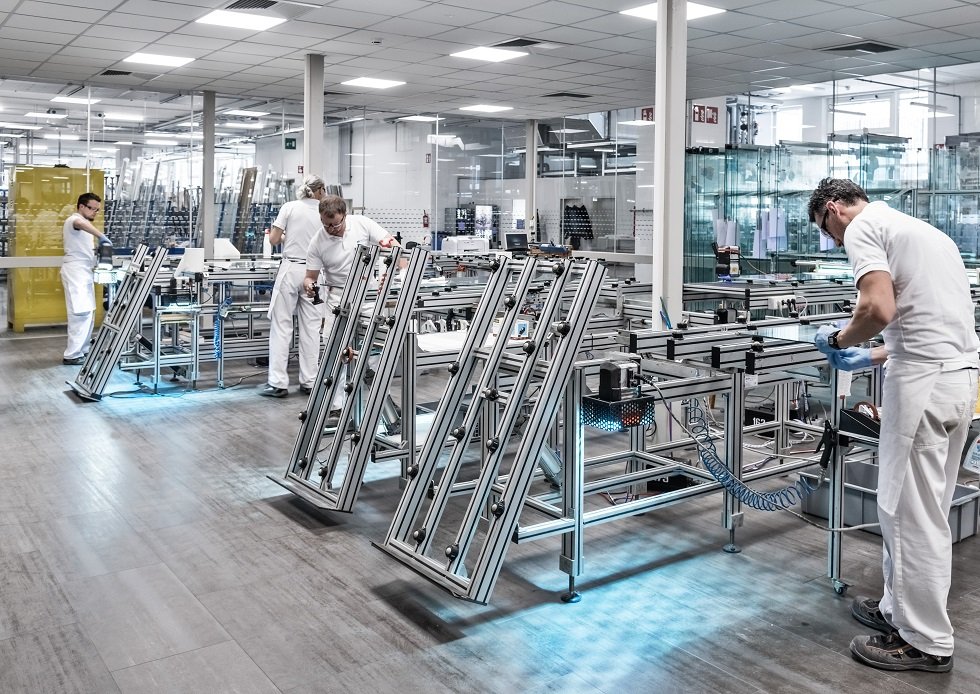 Innovative development and production
From development to production, we combine state-of-the-art machines and IT technology with precise manual work. The fact that Duka shower enclosures are so simple and easy to assemble and fulfil their function to the complete satisfaction of the customer over many years does not only depend on the valuable raw materials and the precisely defined and controlled production process. It is also the result of hard work in the development department and the test room.
We annually process approximately 6.5 million small parts. This equates to almost 30,000 pieces per day, including hinges, injection moulding parts, etc. Overall, we manage approximately 20,000 articles in our warehouse. Duka has its own milling centre, where single blocks of aluminium or stainless steel are used to make hinges. Through this in-house production Duka can affect and control the quality significantly. All incoming materials are subject to strict quality controls. For this purpose we employ people who confine themselves exclusively to these controls. Only tested products enter into the production process.