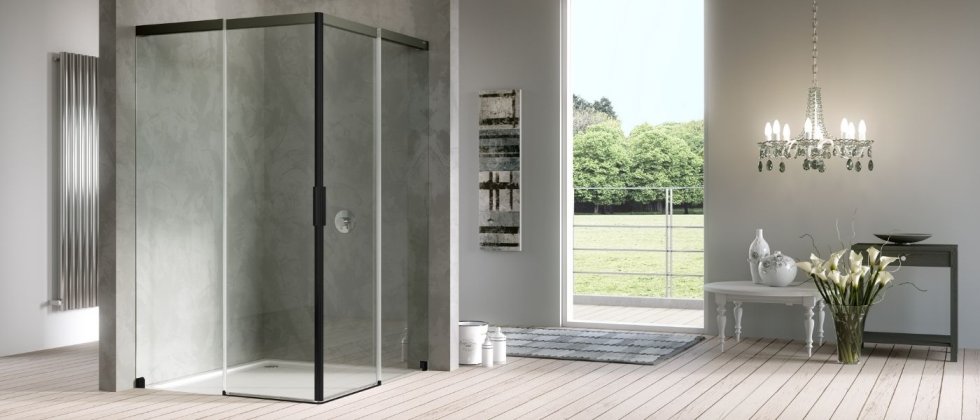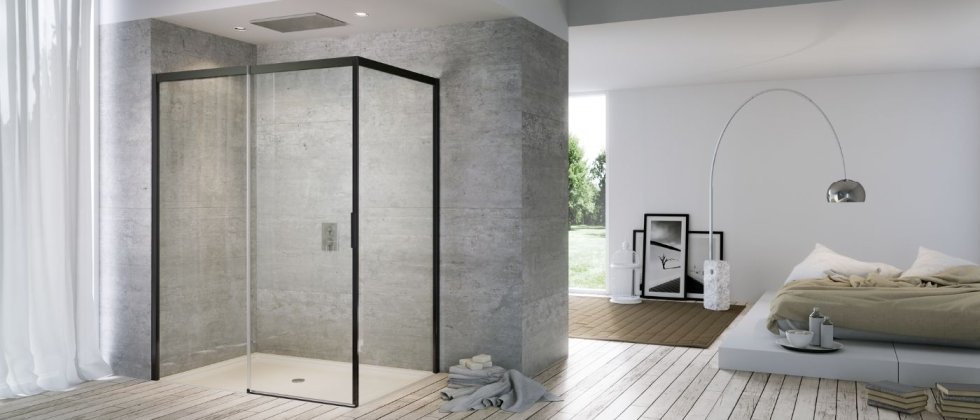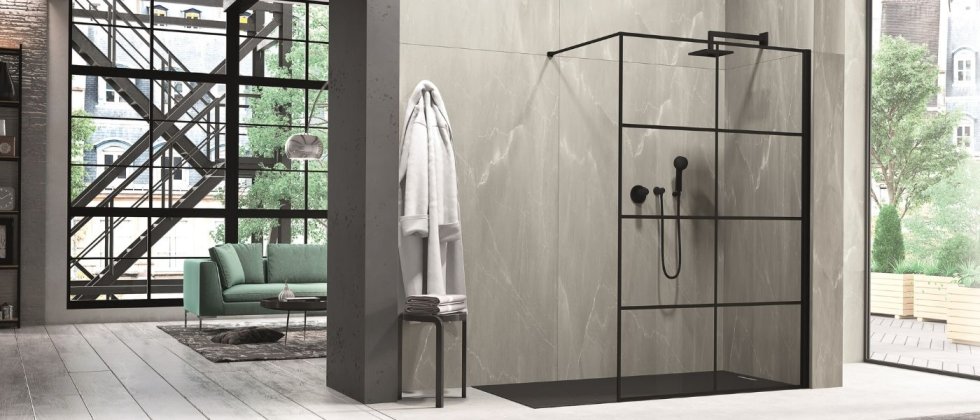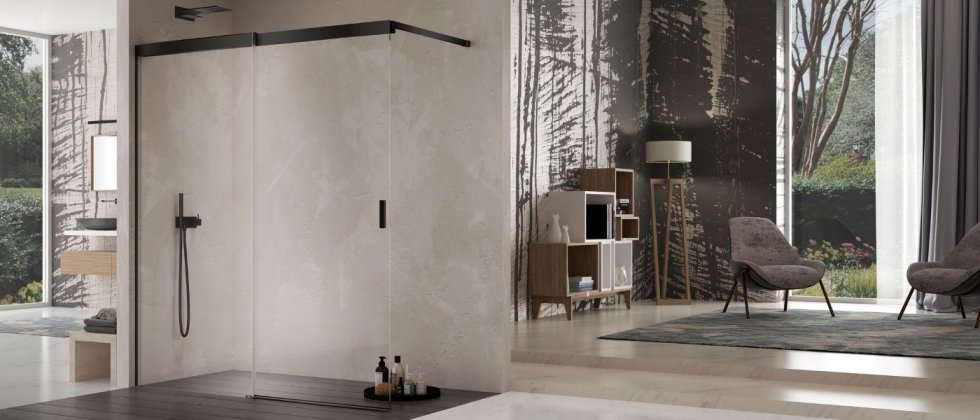 Black Edition – extraordinary shower enclosures
Wed, 14 Apr 2021
The black models of the  acqua 5000, acqua R 5000, gallery 3000, libero 3000 and libero 5000  ranges add a contemporary flair to the bathroom and highlight the architecture of the environments.
The matte black profiles emphasise the character of the glass in 6 mm or 8 mm thickness and, together with the hinges, handles and supports, give the shower enclosure form and presence.
The libero 3000 combines architectural taste with aesthetic cleanliness. The freestanding solution is also available with geometric screen-printing of 6 or 8 panels, which add an industrial style to the ambience.