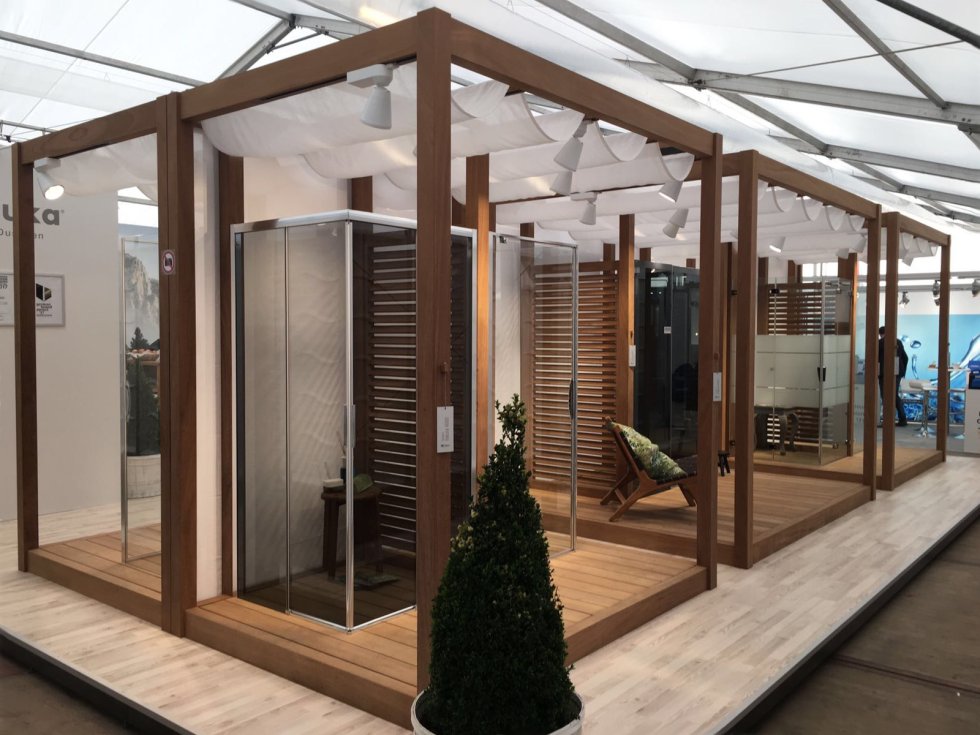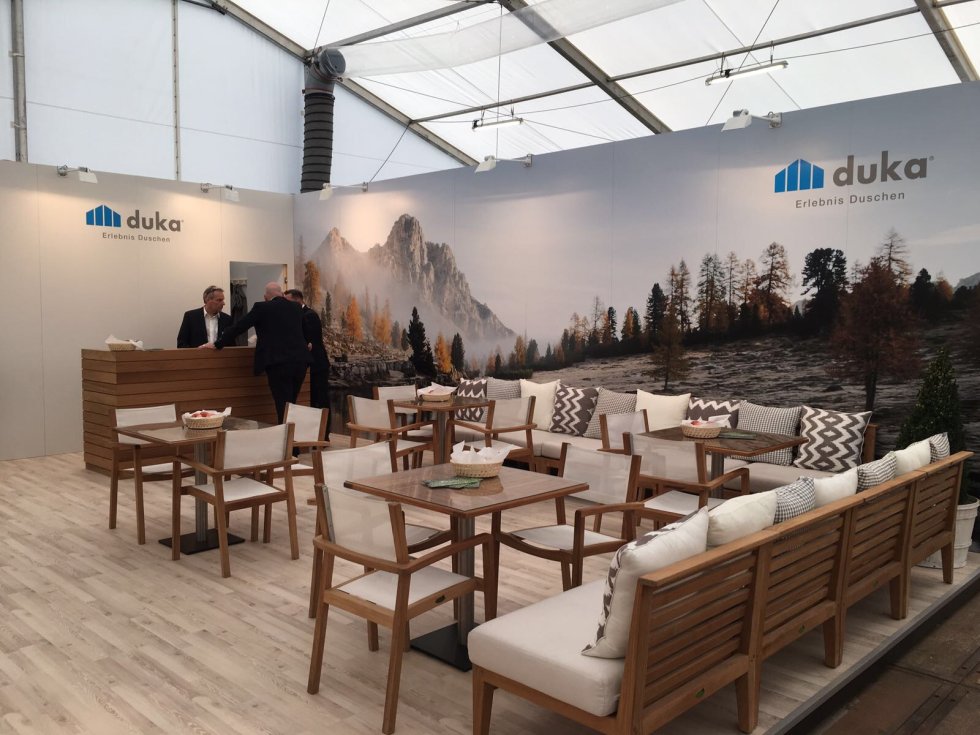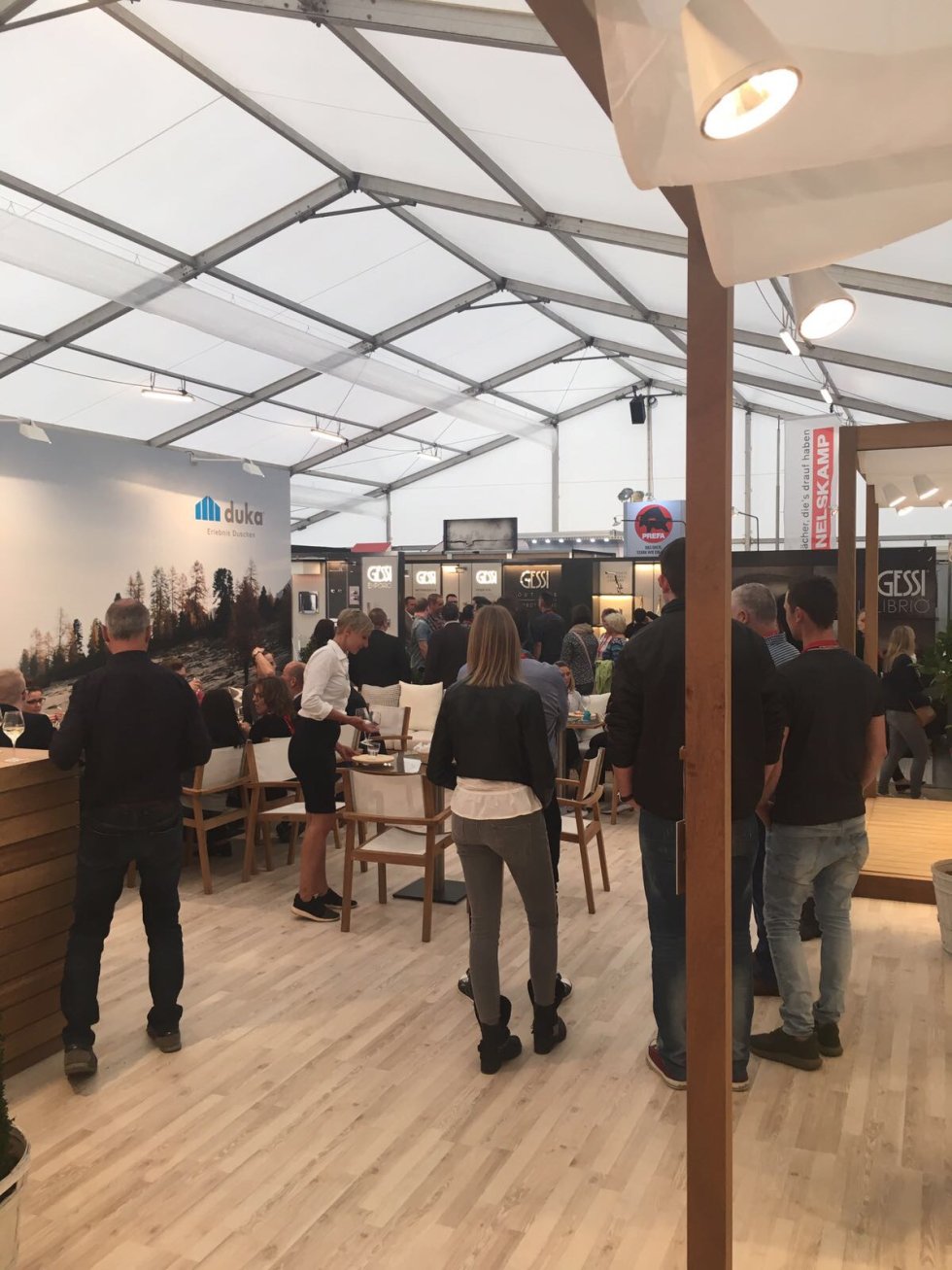 Fair Hennef 2017
Mon, 03 Apr 2017
Duka presents itself at the fair in Hennef with a spacious and light flooded wooden stand that radiates naturalness and emphasises cosiness with warm accents.
As seen at the fair in Markt-Schwaben at the end of March, Duka exhibits his latest product "natura 4000" – a shower enclosure with a number of innovative features typical for duka. Thanks to them, this product completes and enriches the class "4000".
Once again, the mission of Duka is clear: The development of innovative products with a sense for aesthetics, yet proving suitability for daily use and thus creating a distinct customer benefit.