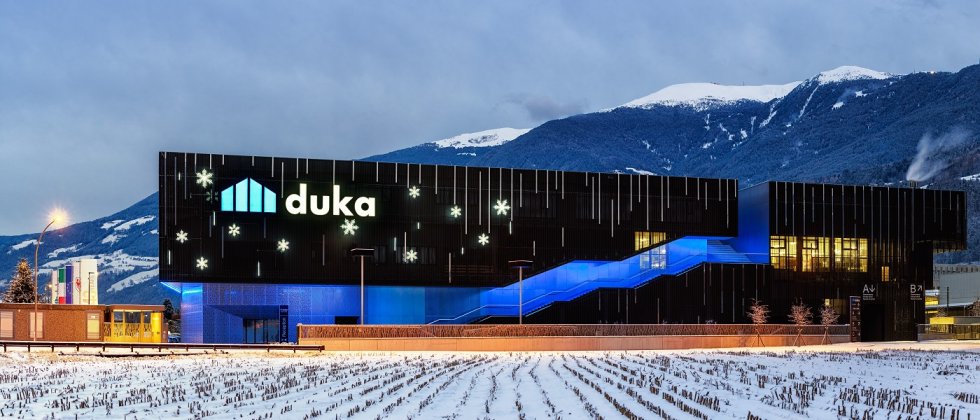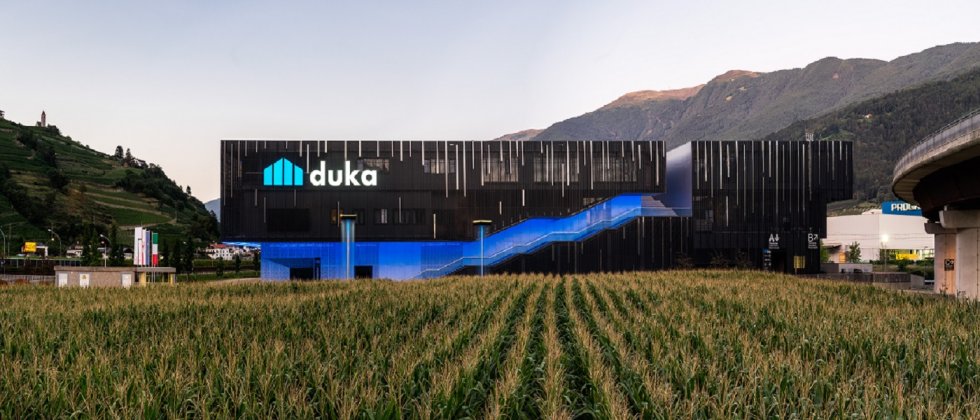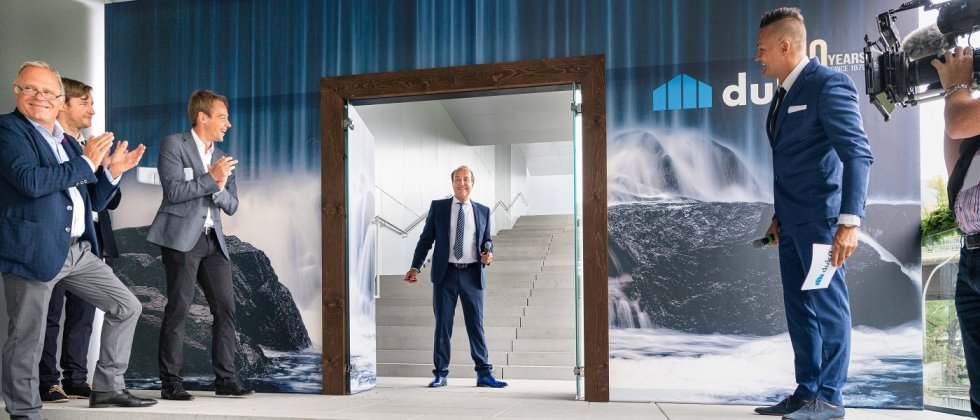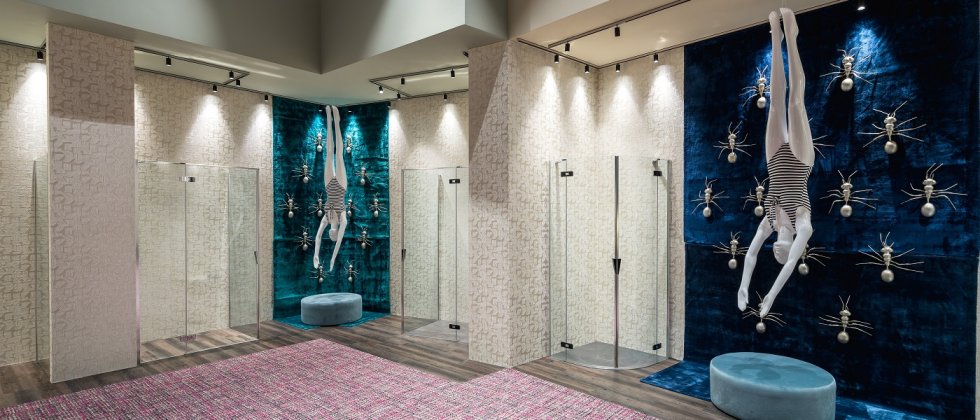 A special year
Wed, 18 Dec 2019
Our 2019
The 40th anniversary of the company, a new plant, a series of awards: For duka, 2019 was a very special year. And not. Even though many things are new, the shower specialist remains the same at heart: a large family that creates quality with passion. And a very special feeling while showering.
Nothing has changed in this recipe for success since 1979; since the days when Duka founder Hans Krapf designed the first shower cubicles in a garage. They should no longer be an annoying necessity, but tailored jewelries and technical masterpieces. In 40 years, Duka became a family business with over 300 employees, which produces around a quarter of a million shower enclosures per year.
With the steady growth also the space requirement increased, the old plant was bursting at the seams. Latterly, Duka was distributed over four different locations in and around Brixen. Therefore, this year the Duka family was united in a new, 50,000 square meter plant in the south of Brixen. The new plant is state-of-the-art, digitized and lifts duka's work to a new level.
Evidently, the same goes for the Duka-experience. Retailers, craftsmen and planners get a glimpse of the assortment and the high-tech interior of every shower enclosure in the new dukaversum. The dukaversum not only convinced the visitors, but also the expert jury of this year's German Brand Award in Berlin. It was able to compete with well over 1000 participants from all over the world and was awarded twice: in the category "Architecture & Buildings" as "Winner", in the category "Brand Experience of the Year" with a "Special Mention".
Therefore, 2019 was a special year for Duka AG. And not. "We will continue along the path," says the top management of duka, "and we will try to meet the needs of builders and planners." This is done by providing shower enclosures that are far more than a necessity. Simply a piece of jewelry and a technical masterpiece.