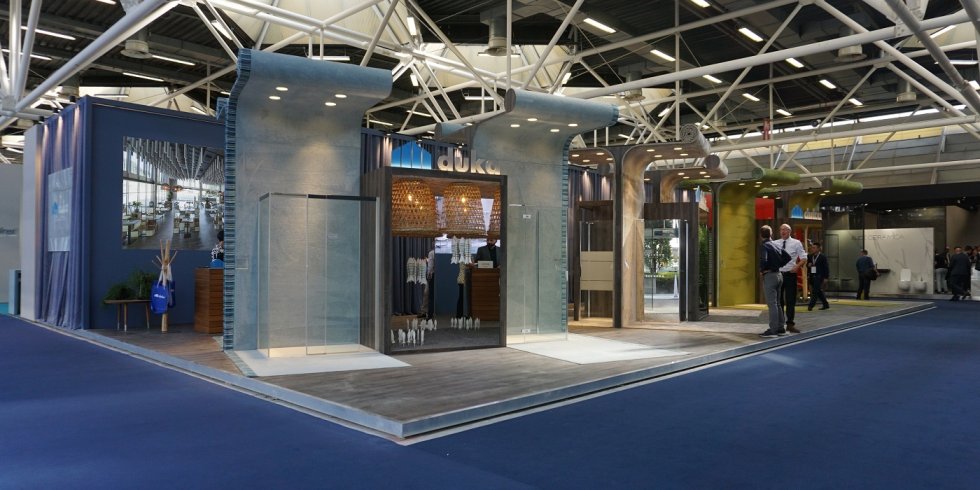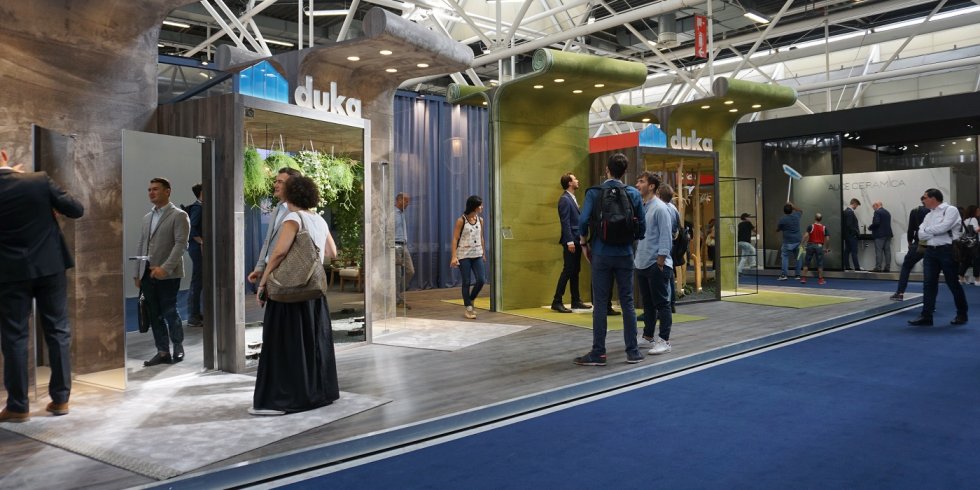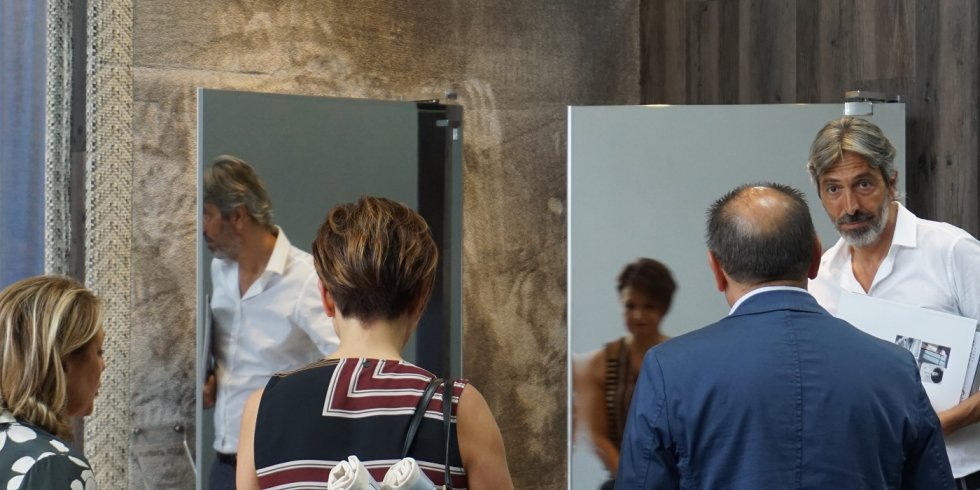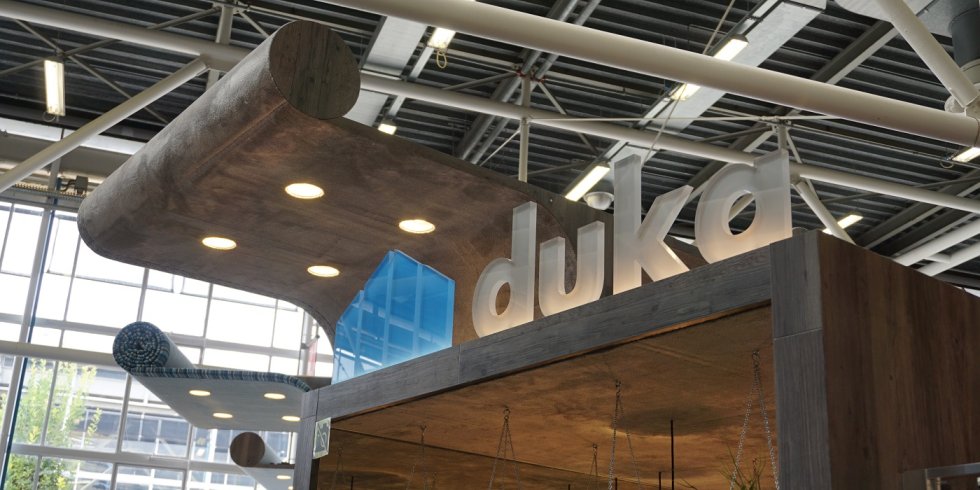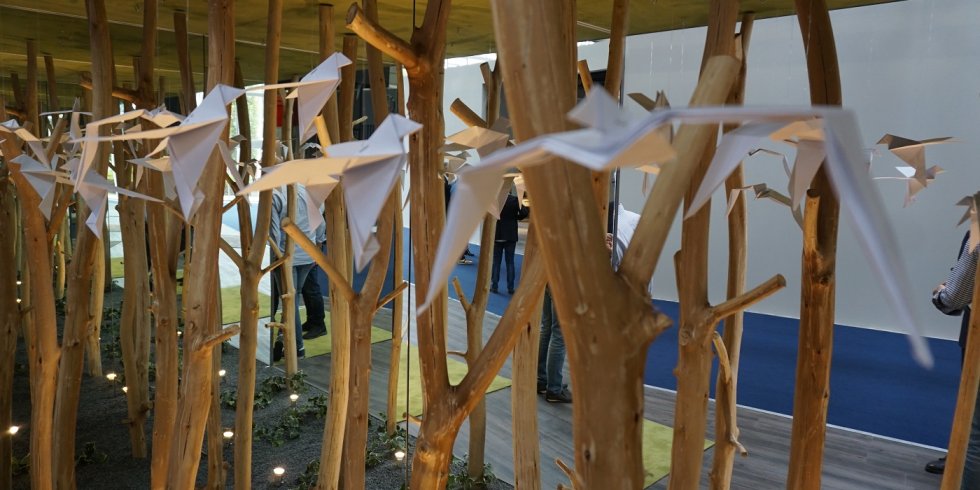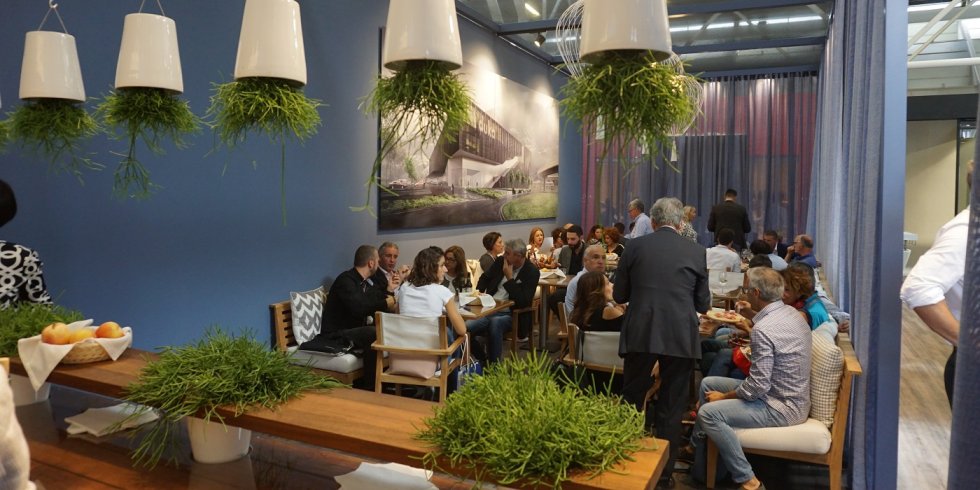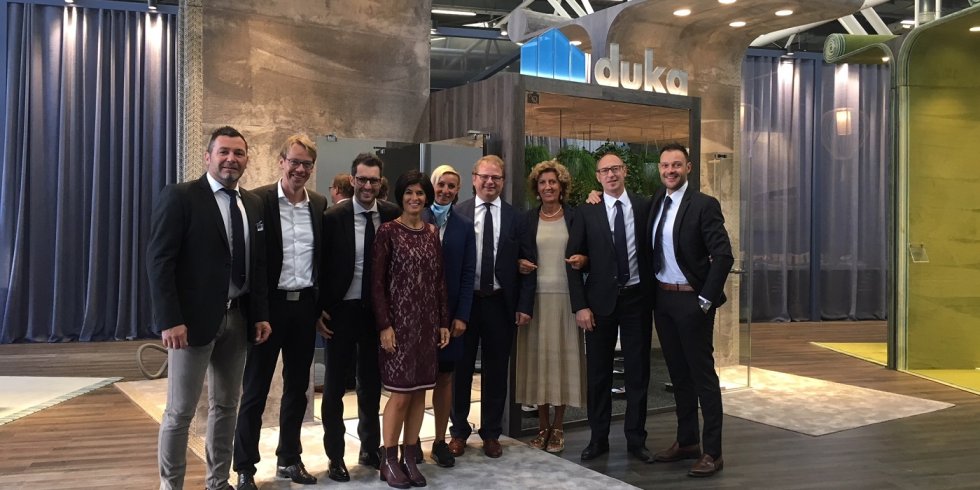 Cersaie 2018
Mon, 01 Oct 2018
Duka returns to Cersaie, in the 2018 edition, and presents a series of interesting innovations that enrich the catalogue from the stylistic and technical point of view. The stainless steel finish for libero 5000 and acqua R 5000, the industrial-style printed glass for the walk-in libero 3000, also with black profiles, and the mirror glass in libero 4000 models (without brackets) and in natura 4000 corner entry, with twin opening doors and hybrid support element of only 20 cm: these are the "news" displayed around the iconic totems of the stand.
However, that is not all, because if on one hand, the range of new finishes completes the stylistic offer, the technical progress has led Duka to an evolution of the gallery 3000 models, presented at Cersaie 2018 as an absolute prototype preview. The product, with a more contemporary design, is now even richer in details, among all the UV bonding of the components on the glass, without the use of screws that may compromise its resistance, the new ergonomic handles with silicon inserts, and the numerous adjustable elements.
duka, at Cersaie 2018, presents its new walk-in shower enclosure libero 3000. The new freestanding solution starts with an absolutely competitive price, with architectural taste and pleasant aesthetic cleanliness.
One of the possibilities for libero 3000 is a free-standing unit with a geometric silkscreen print on glass, reminiscent of the wrought-ironwork typical of industrial architecture. The effect is incredibly realistic, with an audacity which brings character to the ambience and positions the shower firmly on centre stage, the undisputed star of the bathroom.
In 2018, Duka decided to add a new mirror-effect chromed glass to the range, an innovation which transforms the shower into an architectural feature that creates an interplay with the surrounding light and space.
Created by means of a vacuum chrome plating process, cathodic spraying and with no application of silver or aluminium onto the surface, the new finish does not impact in any way on the performance of the glass, which can be toughened and treated to offer resistance to watermarks and limescale. The absence of metal deposit also makes the glass particularly suitable to prolonged exposure in environments of high humidity, and provides resistance to scratches, condensation and acidic and salt spray.
The new Duka finish, an ultra-stylish evolution of the classic and "static" silk-screen on glass, is currently available for the libero 4000 free-standing, walk-in, support-free models with single panel and swing opening, and for the natura 4000 model, with double swing door for corners and an innovative shortened upper profile of just 20 cm.