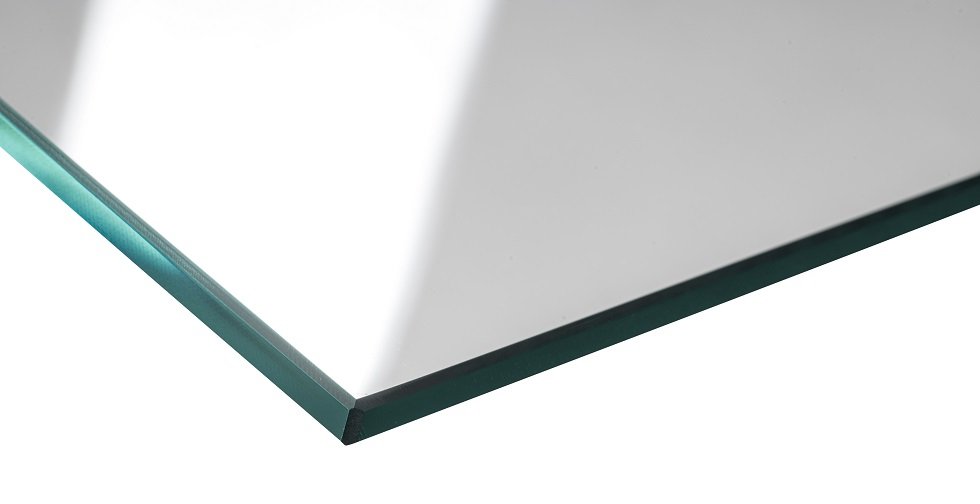 Eco-friendly materials, Made in Europe
As a company which is deeply rooted in South Tyrol, we set great store on top-quality raw material and short distances: Almost all of the materials that we use are sourced from Europe, and our products are manufactured entirely in Bressanone. Regional manufacturing strengthens the local economy and creates transparency. Through strict monitoring of our purchases, we are in a position to guarantee adherence to EU standards and norms throughout our entire value chain.
Manufacturing to order allows us to calculate raw material consumption with the greatest of precision, and keep our waste residue to a minimum. For us at duka, the use of recyclable materials or materials which can be collected in specialised facilities and disposed of in an environmentally-friendly manner is of the greatest importance. This means that we use, for example, untreated polystyrene to package our shower enclosures, which are steam-heated to expand the granules, hence its appellation of EPS – Expanded Polystyrene. The finished moulded components consist of around 98% air and 2% foam, and do not contain flame retardants or similar additives.
Energy consumption
We are conscientious believers in frugal use of energy and resources at all levels of our value chain. This is why we have teamed up with a neighbouring company and use the waste heat from their production processes to heat out approximately 3,500 m of office space. This is achieved by means of a ceiling cooling/heating system with controlled ventilation which heats and cools the offices as required.
The production premises are regulated by a concrete core activation system, which heats an area of around 30,000 m2 and cools an area of around 15,000 m2. <the cold source for concrete core activation in the production premises and the ceiling cooling system in the offices is generated by Free Cooling of river water, which supplies up to 500 litres/sec of water.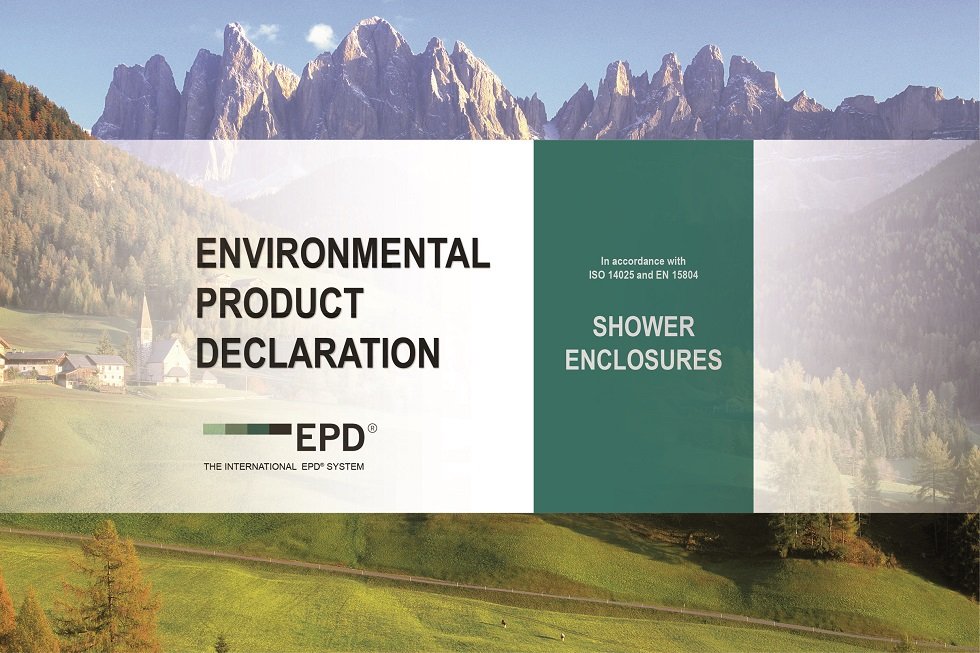 EPD - Environmental Product Declaration
For duka, environmentally-friendly production and sustainable strengthening of nature are not mutually exclusive. That's why we work together in harmony with the landscape surrounding our headquarters in Bressanone – for sustainable products in a sustainable environment. And this is also why, as coordinators of the "Gruppo di Lavoro Tecnico Cabine Doccia" Shower Enclosure Technical Working Group of the Assobagno* Association, together with leading Italian manufacturers of sanitation products, we were the first company in the world to obtain EPD certification for our shower enclosures. EPD stands for Environmental Product Declaration; It is based on ISO 14025 and EN 15804 international standards, and is a globally-recognised, independently-verified system. EPD collects environmental data on the lifecycle of products and calculates their "carbon footprint" - resource consumption is precision calculated and monitored every step of the way, from the use of raw materials all the way through to recycling.
EPD certification for a considerable number of shower enclosures in our comprehensive range of models enables duka to offer our customers outstanding transparency. The certification will shortly be available to view online on the International EPD Systems website at www.environdec.com
*Assobagno is the association of Italian manufacturers of furnishings and bathroom products, and is one of the 11 sections of the Federlegno Arredo Association for Italian manufacturers of wooden furniture and furnishings.
A FAMILY COMPANY - LONG-TERM PLANNING COMES BEFORE SHORT-TERM SUCCESS
"We care about tomorrow": Our philosophy is not limited to environmental awareness alone, but encompasses a wider sense of social responsibility. As a family company, we strive to create healthy, controlled growth and to ensure our own independence well into the long-term future. We aspire to be a popular employer and a model company in terms of leadership, management and commitment to society and to the environment. We also work closely together with regional specialist wholesalers and local craftspeople and regional economic cycles.