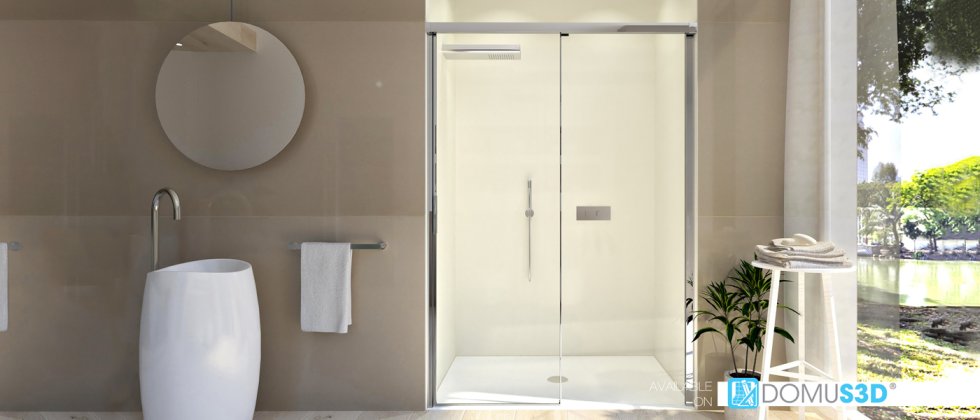 duka: now available in DomuS3D®
Tue, 31 Jul 2018
DomuS3D® is a professional design tool for living spaces, and is used by major manufacturers and retailers of furnishing accessories, tiles, bathroom fixtures and bathroom furniture. DomuS3D® is used to create fully-customised digital projects, and, among its many features, allows the user to exploit augmented reality technology and integrate a variety of 3D features into photographs, all in high resolution and outstandingly realistic.
From 2018 onwards, Duka shower cubicles will be part of the vast DomuS3D® library. Duka has proved to be the perfect partner for the tailor-made design world of DomuS3D®: The shower enclosures in the company catalogue can be customised in the size, shape and cut of the glass and can be perfectly adapted to any architectural environment, regardless of structural obstacles and obstructions (walls, attics, niches, etc.).
This evolution, as important as it is essential, brings the company a step closer to its partners, providing them with an accurate and versatile tool for planning, recommending and selling.