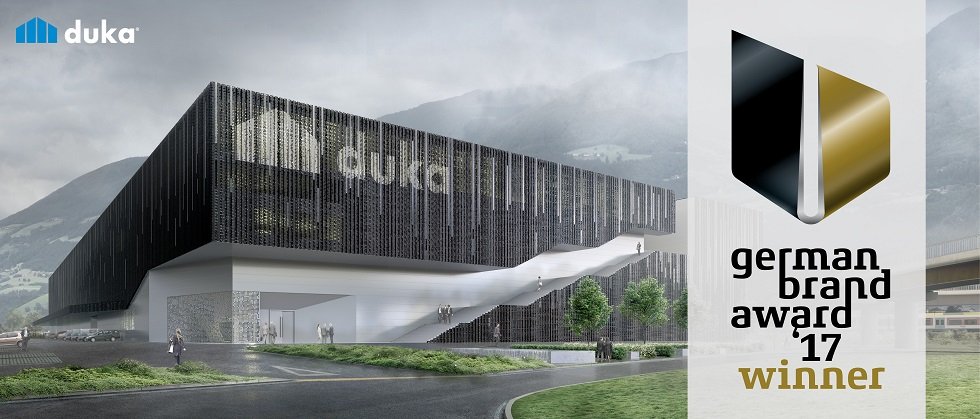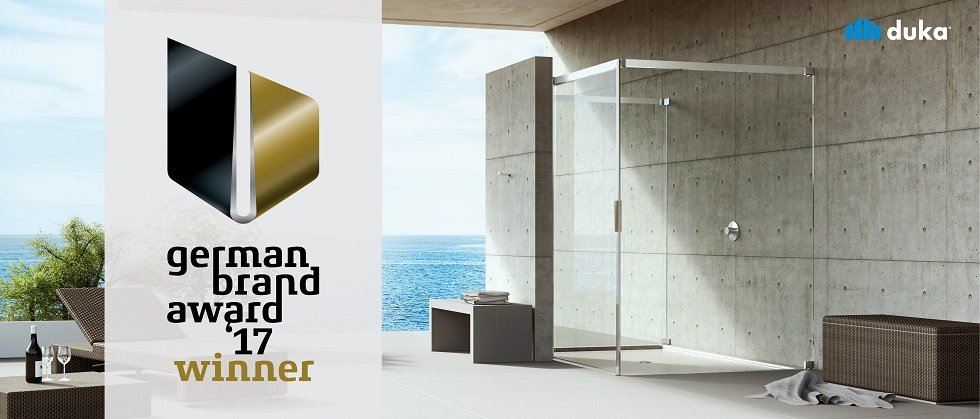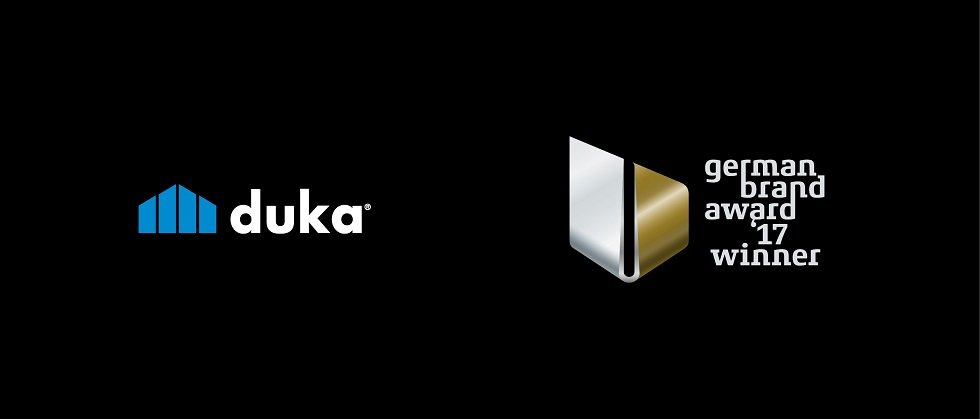 Duka – German Brand Award "Winner" 2017
Thu, 29 Jun 2017
Duka wins the German Brand Award 2017 with the distinction "Winner"! The South Tyrolean shower enclosure specialist receives this remarkable award for its outstanding brand management in the class "Industry Excellence in Branding" within the category "Heating & Bathroom". The project "Duka 4.0", the future headquarters of Duka in Brixen, convinced the jury of the Duka brand concept.
After having received several design awards for products in the past years, the appreciation of the brand Duka comes as another notable milestone in the market presence of the enterprise and the international perceptibility of their products.
The German Brand Award was initiated by "Rat der Formgebung", the German Design Council, and its jury consists of subject specific experts from brand management and science. From hundreds of nominees, on national and international level, this jury awards some of the most compelling brands.
> Facebook: German Brand Award 2017
This award is once more a recognition and an incentive for Duka to communicate a successful corporate culture with its brand and to actively shape the future as an attractive company for customers and employees.