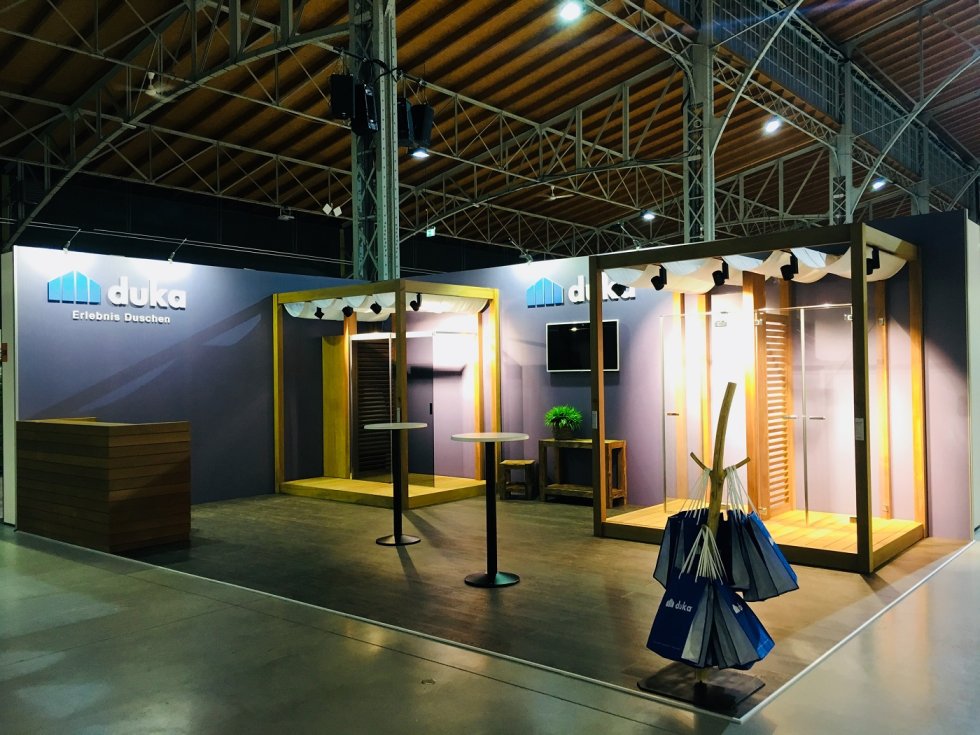 Frauenthal Expo in Vienna: new products and enhanced classics
Thu, 30 Jan 2020
Frauenthal Expo is increasingly becoming a comprehensive industry showcase and Duka is using the stage to present its new products to a wide audience of trade visitors.
From 15th-17th January we were represented in Vienna with two new model series, including the new Walk-In solution libero 5000 Inlab. It is especially suitable for confined spaces, picking an innovative solution for the sliding door element. This can be completely pushed up behind the fixed element of the shower wall. The mobile element is only pulled out when showering - very gently with the help of the proven ACS technology.
A second innovation, the gallery 3000 new, attracted a lot of attention among the trade public in Vienna. We have completely redefined it! The doors can now be opened inwards and outwards plus the handle and hinges have been redesigned and equipped with an integrated autoclose system.
In the gallery 3000 new once again we make use of our ingredients of the recipe for success: for the first time in a 3000 series we use the UV adhesive technique in which the hinge is not screwed to the glass but glued. Because of this technique the glass in the shower area is thus unprocessed and visually more attractive. It further facilitates the cleaning. The girofix system, which enables quick and easy installation, and the ingenious draining system round off the technical highlights of the new product.