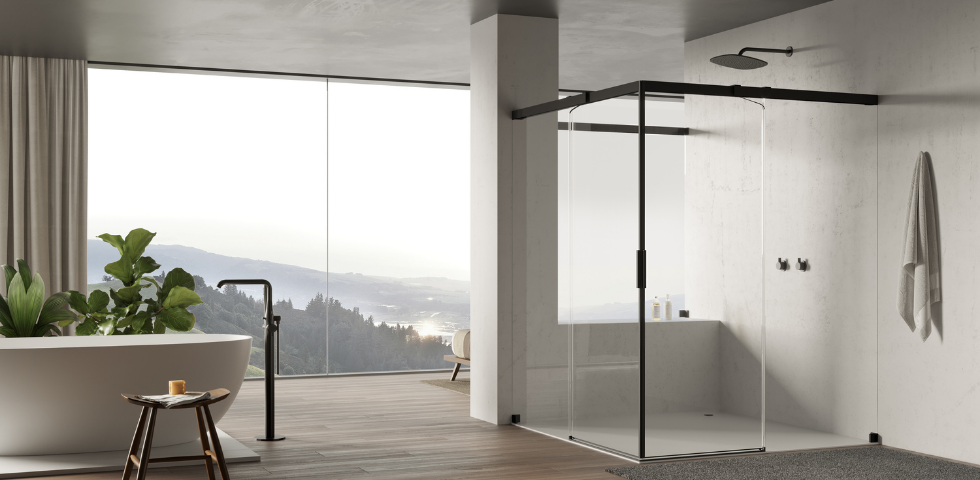 acqua 5000 new
Tue, 20 Jul 2021
The acqua 5000 new model series adds timeless elegance to your bathroom. The clean-cut, linear design blends a sense of discreet, understated elegance together with a presence that makes itself felt. State-of-the-art technology paired with impressive precision and technical sophistication ensure an extraordinary shower experience. The use of precious materials expresses the timeless elegance of the shower enclosure and underlines the excellent quality.
In addition to the classic version with wall profile, the new acqua 5000 is also available as frameless version. In combination with the large variety of glass, the model range offers plenty of scope for your individual preferences and wishes. We have added two new options to our range. Nubes, a clear glass with silkscreen print that fades out gradually upwards, and Parsol grey glass, available now, with anthracite Privé. Both finishings provide ample privacy while allowing light to enter. Both of these silkscreen prints add a contemporary touch and an eye-catching panache to your shower enclosure.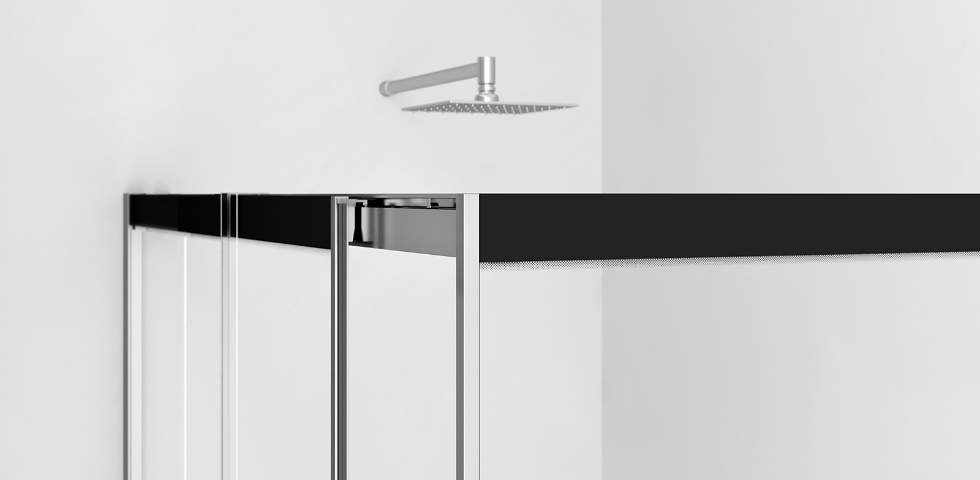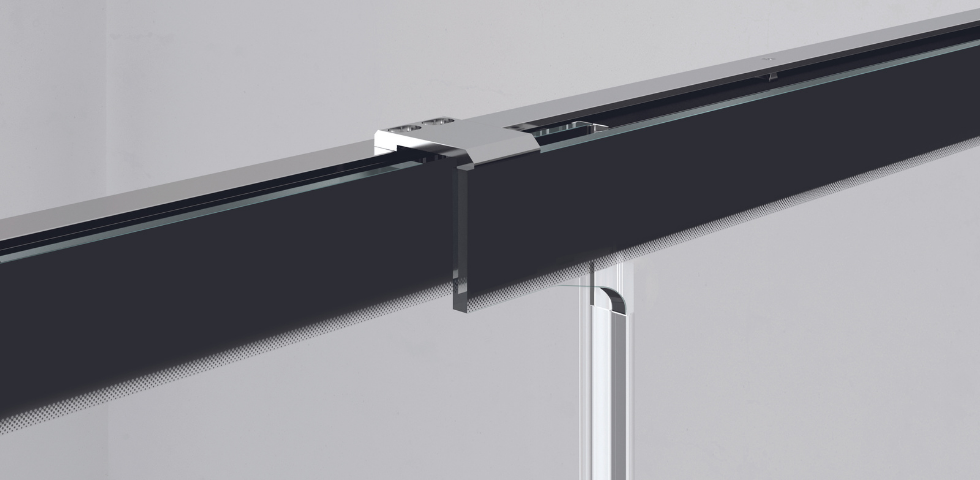 The modern automatic retraction system, the so-called Automatic Close & Stop System, is located in the inner side of the horizontal rail of the acqua 5000 new, circumventing the need for recessed tracking and providing a smooth, flowing surface.
From a width of approx. 1021 mm upwards, a glass contour on the fixed panel guarantees stability. The new rounded form subtly enhances the stylish, uncluttered beauty of the shower enclosure.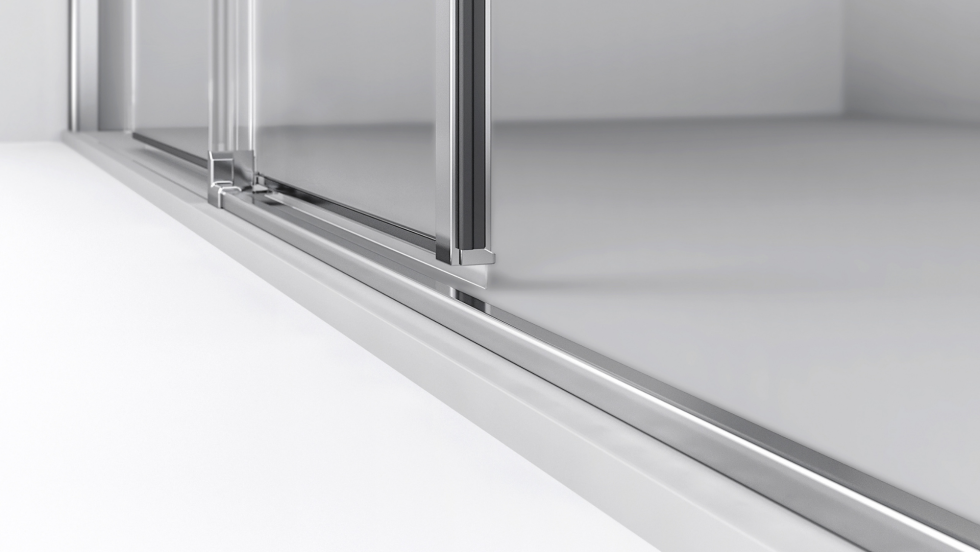 The new acqua 5000 offers the complete all-round carefree package - in combination with the 5* seal system, the flood profile provides optimum splash protection. The clear shape perfectly harmonises with the design of the rest of the cabin and closes it off at the bottom. With its low height of 8 mm, the flood profile discreetly adapts to the situation.