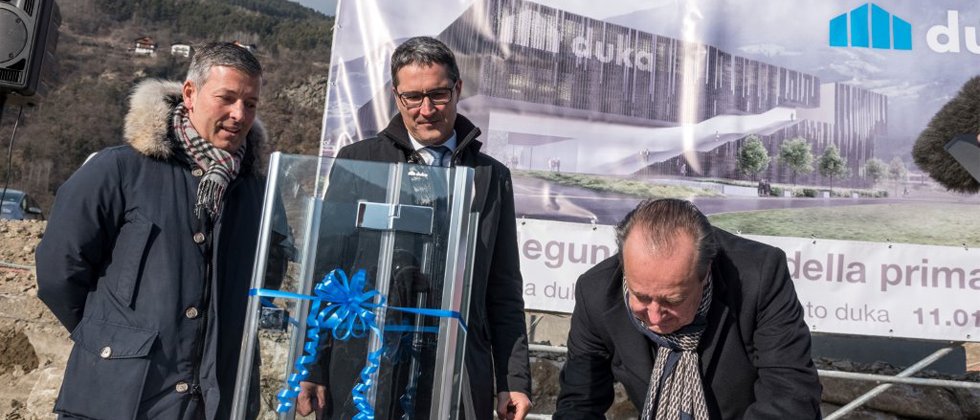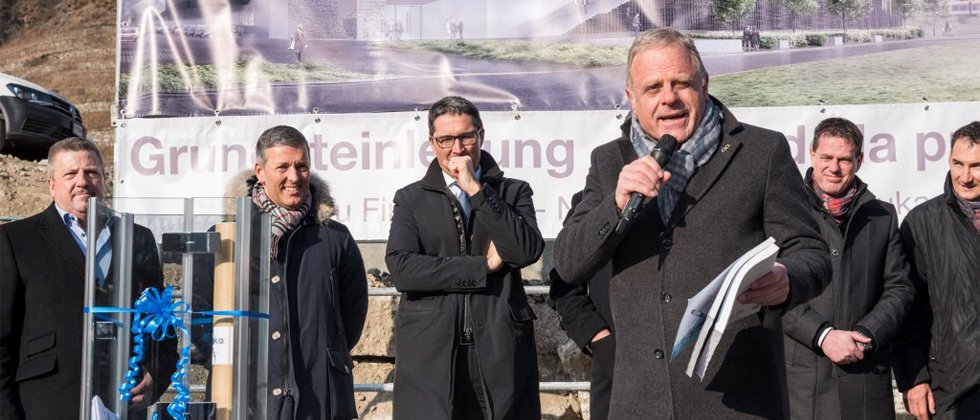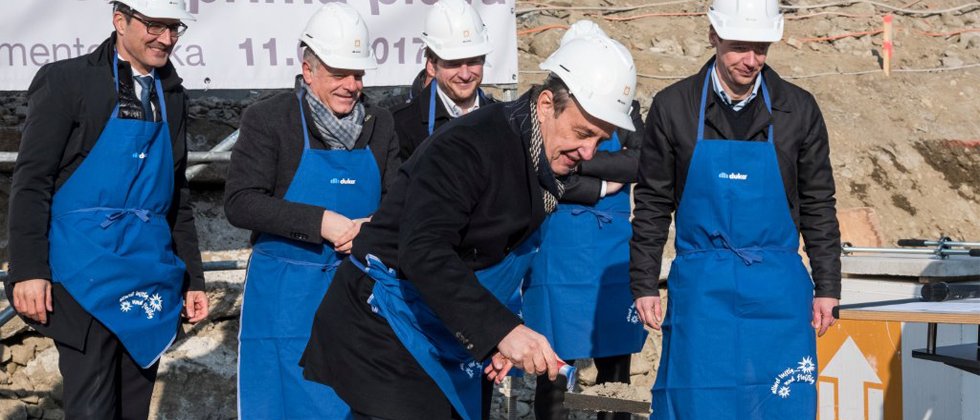 Duka 4.0 – A vision takes shape!
Wed, 11 Jan 2017
Representatives from the worlds of politics and economy, leading companies and the Duka staff attended the ceremony, which marks a new chapter in the company's history. In this departure from the traditional South Tyrolean company style, the new building will be an emblem of duka's stability and sustainable development. Over 300 people will be employed in the new headquarters, whose innovative Duka 4.0 concept already meets the standards of Industry 4.0, the new benchmark of the Industrial Revolution. The new building has been designed to reflect duka's core company's values.
Reliability, precision, lifestyle and aesthetics, all expressed in a building which showcases Duka as a company, while slotting seamlessly into the surrounding landscape.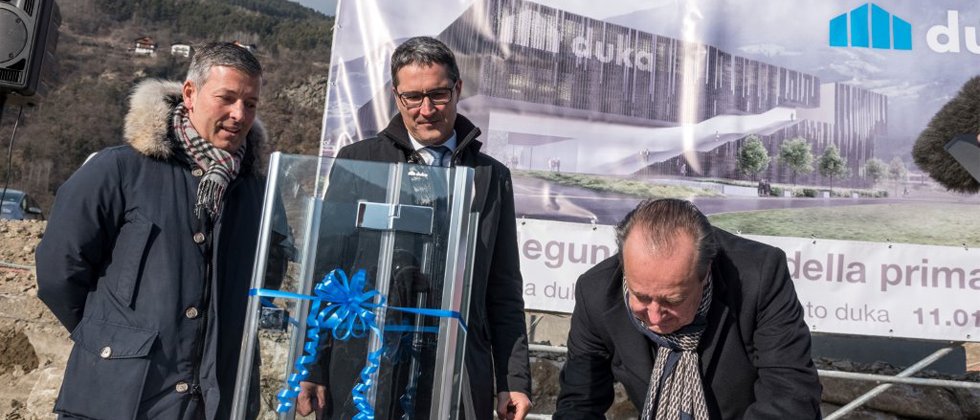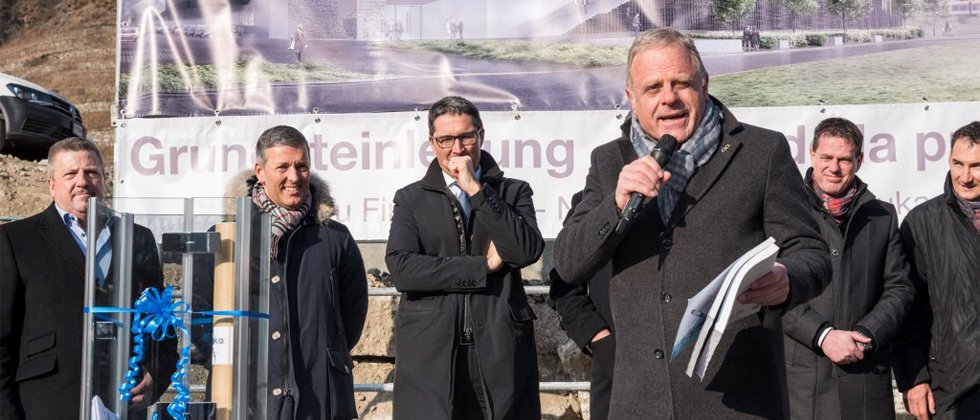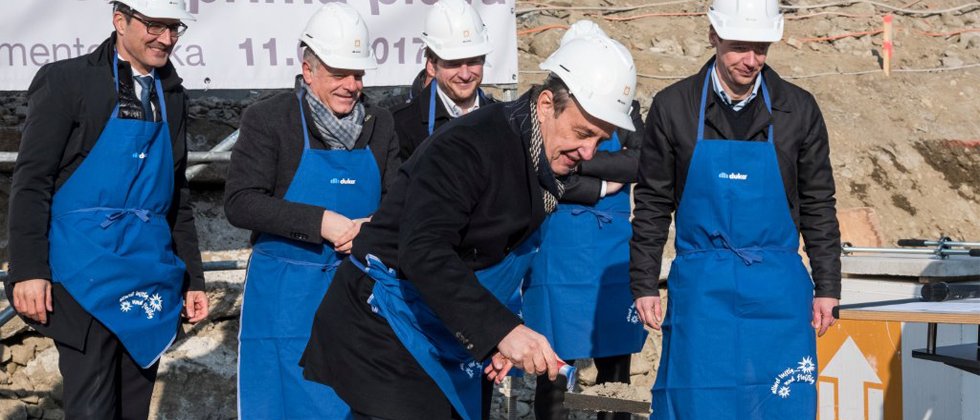 Duka 4.0 – eine Vision wird Realität!
Wed, 11 Jan 2017
In Anwesenheit von Vertretern aus Politik, Wirtschaft, ausführenden Unternehmen und der Belegschaft der duka, wurde ein neues Kapitel der Firmengeschichte aufgeschlagen. Das neue Werk wird Ausdruck für Beständigkeit und nachhaltige Entwicklung der Duka und steht für den Aufbruch des Südtiroler Traditionsunternehmens in das bevorstehende Zeitalter. Der neue Standort wird zukünftig über 300 Menschen Platz zum Arbeiten geben, wobei sein innovatives Konzept 'Duka 4.0' bereits die neuen Standards der kommenden Industrierevolution 'Industrie 4.0' berücksichtigt. Dabei soll das neue Gebäude ein Spiegelbild der Werte der Duka werden:
Verlässlichkeit und Genauigkeit verbunden mit Lebensart und Ästhetik, ausgedrückt in einem Bauwerk, das sich organisch und bodenständig in die Landschaft einfügt und gleichzeitig selbstbewusst das Unternehmen 'duka' präsentiert.