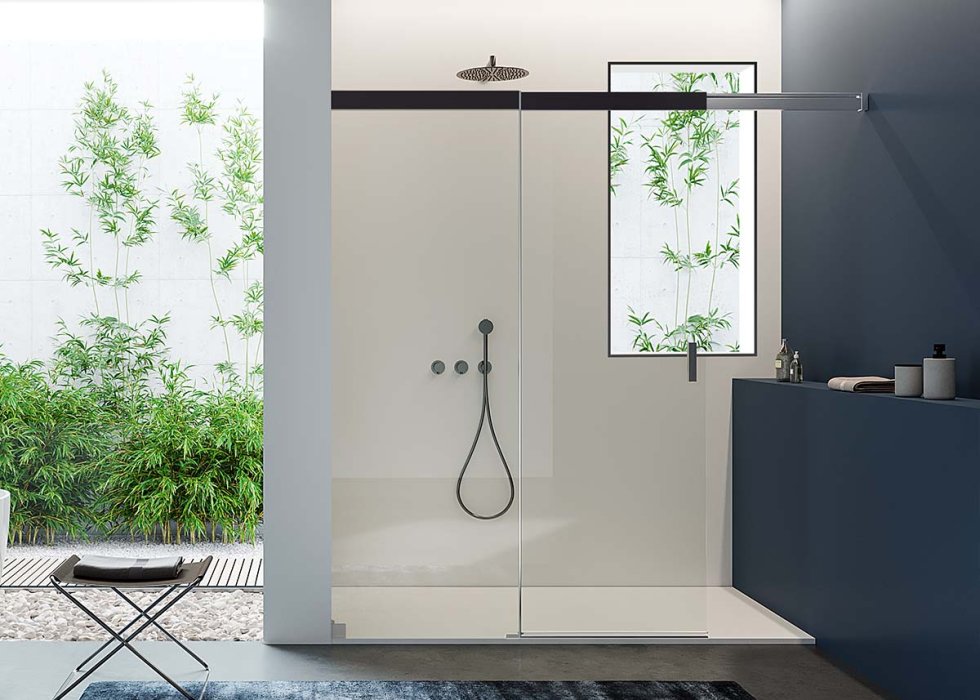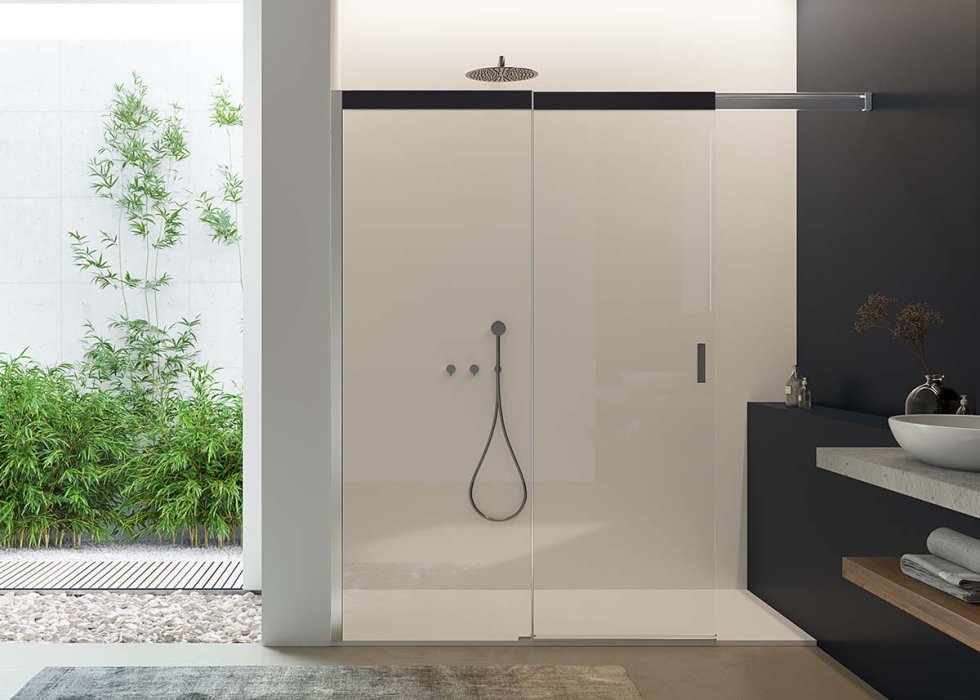 libero 5000 Inlab ~ The elegant niche solution for complex bathrooms
Ср, 15 мар 2023
libero 5000 Inlab is the intelligent and functional Walk In solution that is soon available for outfitting niches, allowing you to fully utilize the available space and overcome any architectural obstacles.
The new version of libero 5000 Inlab has been designed to provide a customizable and flexible solution for complex environments with irregular features such as wall cut-outs, windows inside the shower area and particular wall protrusions. The new design allows for new architectural solutions and unconventional installations and is the ideal solution for niche projects that require a special solution.
The sliding profile can, in fact, be adapted/cut as required and the support bar of the corner solution is eliminated so as not to create an obstacle, without compromising the functionality and stability of the shower enclosure. During showering, the mobile element can be closed, providing optimal protection from splash water whilst preserving the Walk In feature.
The freestanding sliding door Inlab for niches with 8mm safety glass is equipped with the ACS system thanks to which, with a simple gesture, the door gradually slides behind the fixed element. The sliding elements are equipped with height-adjustable ball bearing rollers. They guarantee a perfect and silent gliding of the doors. The sophisticated seal system prevent water from escaping from the shower area. The discreet aluminium profile is attached flush to the base of the glass with no protrusion, cutting potential dirt residue to a minimum.
libero 5000 Inlab for niche presents three different installation options: with wall profile, without profile and with flush-mounted profile, whereby the shower enclosure is fixed to the wall with a profile integrated into the wall. Finally, the different finishes available for the glass and the grant different possibilities for customizing the bathroom space.
Make the most of the irregularities of your bathroom and create something original with libero 5000 Inlab for niche!