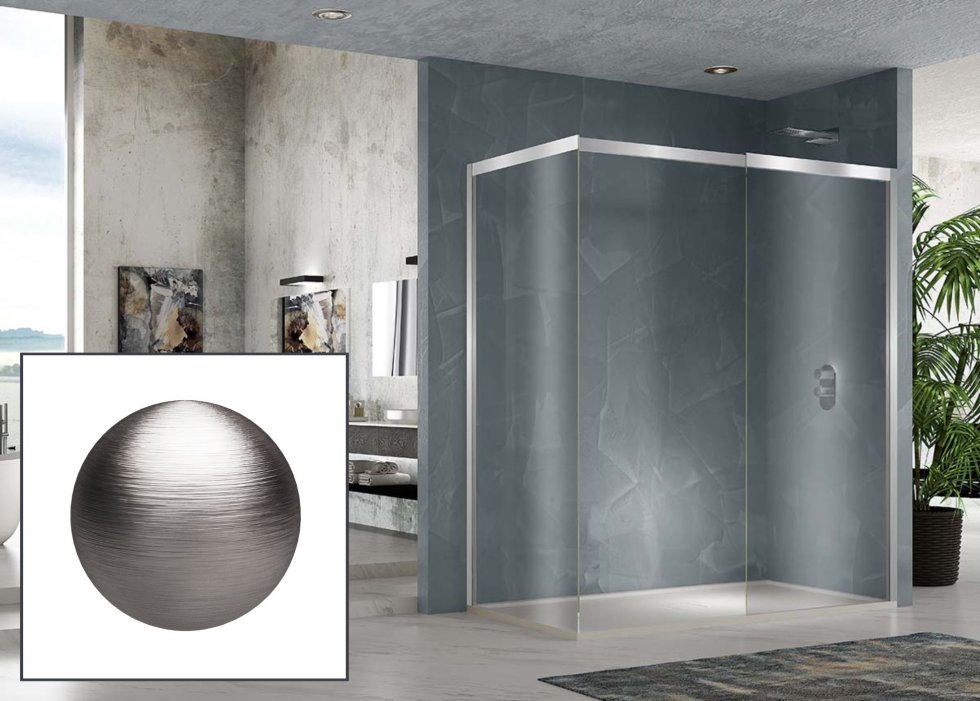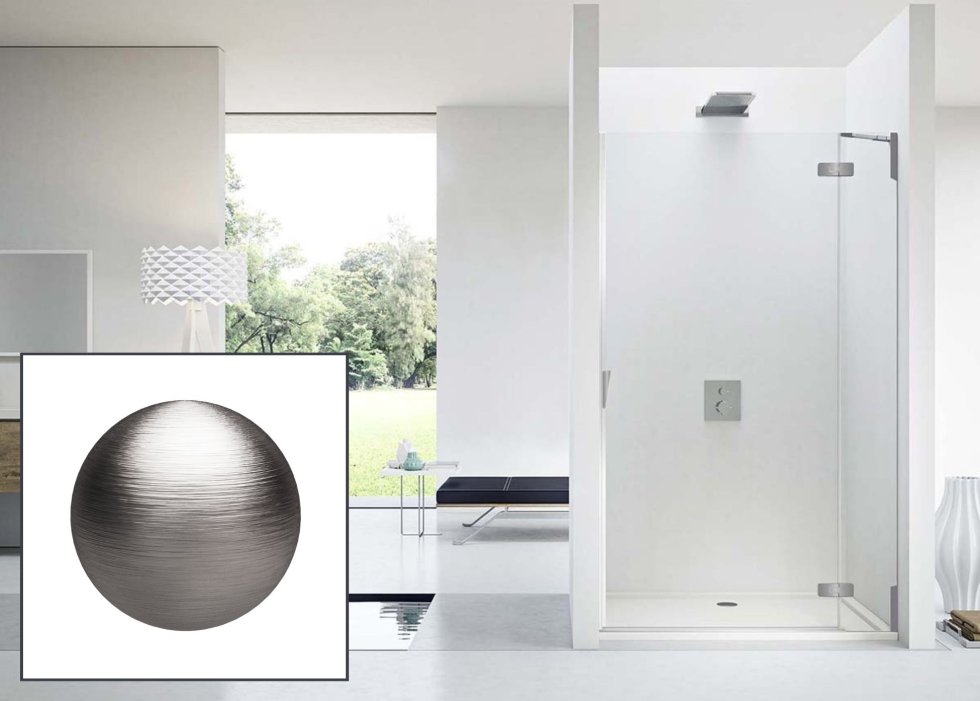 Stainless steel look for the top models
Вт, 11 апр 2023
If you are looking for a modern look for your bathroom, the stainless steel look finish is the best choice for you. This finish is becoming increasingly popular on the market and it will meet your aesthetic requirements. The typical brushed texture that imperceptibly appears on the surface creates a warm and pleasant effect that contrasts with the transparency and shine of the glass, creating an original yet simple visual effect. Thanks to its simple design, the finish is easy to combine with other colours in the bathroom environment and adds a modern touch to the room.
Our libero 5000 Walk In series, characterised by harmonious shapes and attention to detail, is not only available in silver high polish and black, but also in stainless steel look. The innovative libero 5000 Inlab version, which is equipped with a functional sliding door, makes the series extremely versatile and suitable for every room and every interior. Furthermore, with libero 5000 Inlab you can now also use the niches in your bathroom in a functional and elegant way to make your bathroom completely individual, even in complicated architectural situations. With the stainless steel look, the series presents itself in a completely new aesthetic.
The acqua 5000 series brings timeless elegance to your bathroom. The series is also available in stainless steel look, giving it a striking and filigree appearance at the same time. Whit the Automatic Close & Stop system the door moves gently, on the last few centimeters, to the "closed" or "open" position, like a high quality furniture drawer. The stainless steel look underlines the refined technical features of the series and makes it an even more innovative product.
The high-quality swing door pura 5000 in stainless steel look is a real eye-catcher in the bathroom. The stainless steel look works not only for the standard model, but also perfectly matches the ColourArt versions with the new colours brushed copper, brushed brass und brushed black, matt white and matt black. The stainless steel look surface of the profile, the hinges and handles highlights the coloured ColourArt elements and provides an appealing contrast.
High-quality aluminium profiles in stainless steel lookgive the bathroom an exclusive, premium look.
Discover the stainless steel look finish!