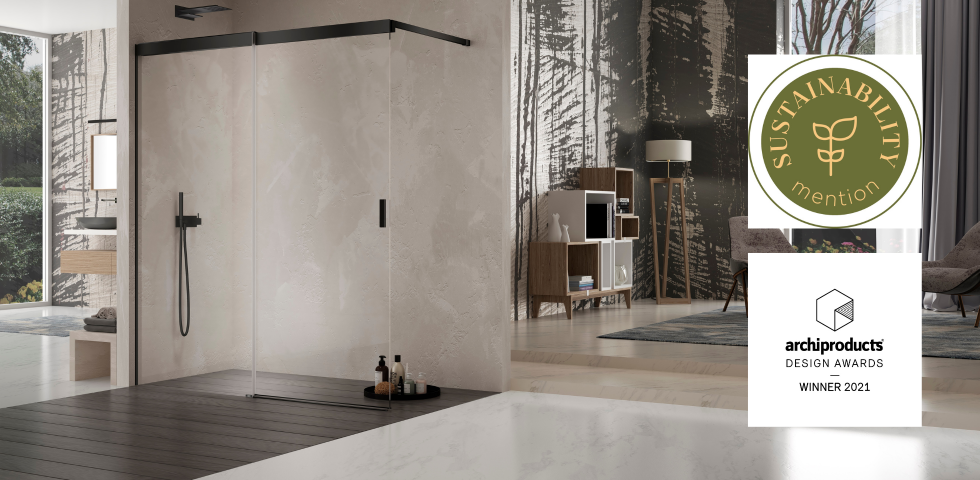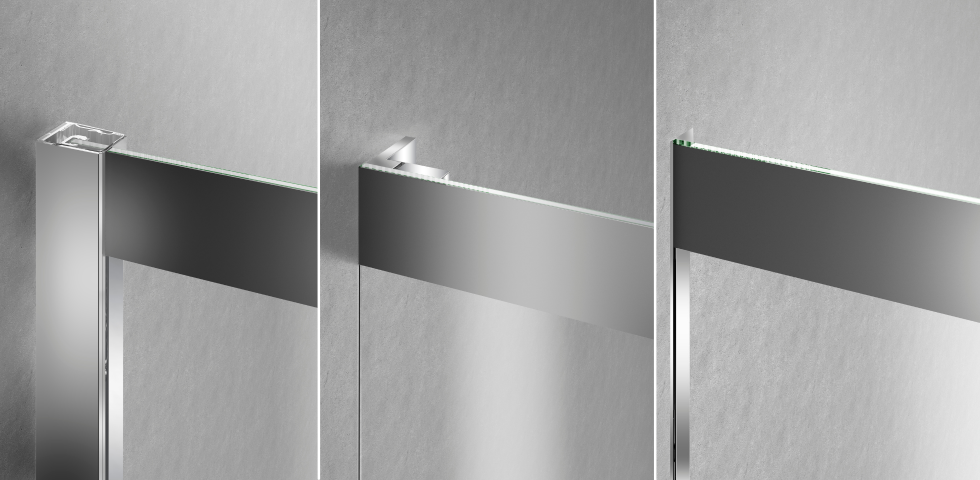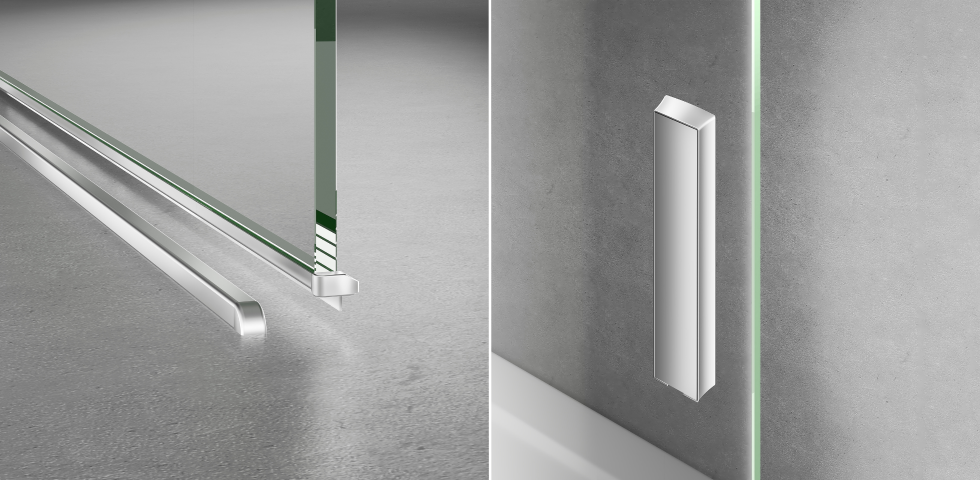 Archiproducts Design Award 2021
Вт, 30 ноя 2021
libero 5000 Inlab, one of the most iconic shower enclosures in our range, was awarded with the Archiproducts Design Award 2021 in the category "Bathroom" and duka also received the "Special Mention 2021 for Sustainability".
For duka, sustainable production and respect for the environment go hand in hand. The company carries out all its activities in harmony with nature, taking responsibility for sustainable products in a sustainable environment. For this reason duka received the 'Special Mention 2021 for Sustainability'. From the engineering of the electrical, heating and ventilation systems at the headquarters to the production of the shower enclosures, duka pays the utmost attention to optimising the consumption of energy and raw materials. duka only uses materials with low environmental impact and environmentally friendly disposal. For the company it is important that all materials used are recyclable or easily disposable. The responsible and conscious use of energy and raw materials at all levels of activity is a priority for duka. For example, the production areas and offices have a sophisticated cooling system that uses the thermal energy of water from the nearby river Isarco. This system allows for cost-efficient and above all environmentally friendly air conditioning. In addition, the company's electricity needs are largely covered by green electricity from the company's own photovoltaic system.
In addition, some models such as libero 5000 and gallery 3000 have recently received the Environmental Product Declaration (EPD), an internationally recognised system based on the international ISO 14025 and EN 15804 standards. The EPD records environmental data during the life cycle of a product and determines its 'ecological footprint': the consumption of resources, from the use of raw materials to disposal, is calculated and precisely monitored.
libero 5000 Inlab, awarded with the Archiproducts Design Award 2021, is an intelligent and extremely functional Walk In solution: equipped with a special opening system, in which the door disappears completely behind the fixed element, it is an optimal solution for designing bathrooms of any size. The easy and smooth sliding of the door element ensures a comfortable entry and exit. During showering, the element provides better protection against splashing water. The particularly impact-resistant 8-mm safety glass makes libero 5000 Inlab ideal for use in hotels. Thanks to the ACS system (Automatic Close & Stop) the door element slides gradually until the cabin is fully open and closed. The practical door opening system makes cleaning easy. Some of the components of the shower enclosure, such as the handles, are fixed to the glass thanks to the UV adhesive technology, a technology that eliminates the need for screws and makes cleaning more easy. The inner surface is completely smooth, which enhances the aesthetics of the product.
libero 5000 Inlab is available without profiles, with flush mounted profile and with a wall profile in three different colours. Furthermore, there is a wide range of glass to choose from, including the new chrome glass with mirror effect.