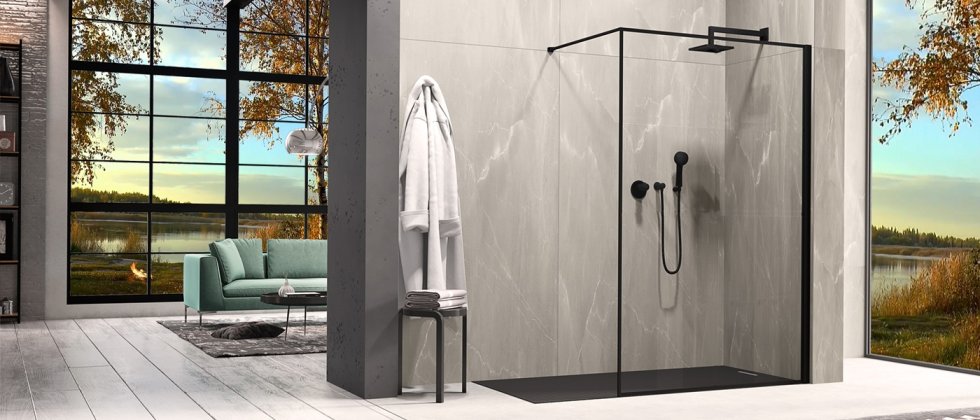 libero 3000 new version
śro, 18 gru 2019
A new framed version of the libero 3000 in 6 and 8 mm tempered safety glass, which is also available in special sizes in height and width.
The freestanding solution combines architectural design with aesthetic cleanliness.
Walk-In solutions are ideal for large bathrooms and spacious shower areas, which often result from the replacement of the bathtub. Shower cubicles are alternatives with minimal construction components that place the focus on the glass and boast a strong sense of aesthetics and trend.