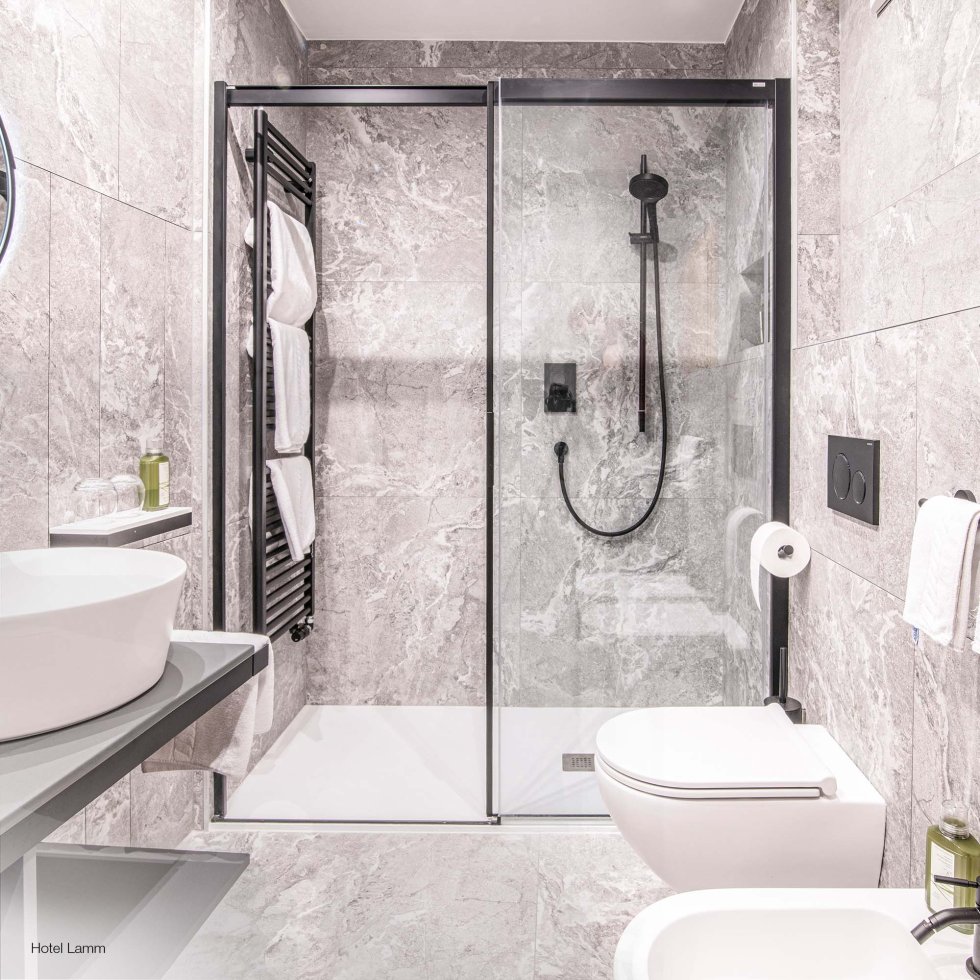 Experience luxury and comfort
pią, 11 sie 2023
Duka shower enclosures for prestigious hotels
We produce shower enclosures that are as unique as the places they inhabit. We supply high-quality hotels and resorts and meet the highest demands of hotel guests. With our shower enclosures and the hospitality of the facilities, we create unforgettable holiday experiences. Each shower enclosure is designed to be easy to clean, withstand daily use and retain its beauty over time. A variety of technical highlights made of high-quality materials guarantee optimal and long-lasting waterproofing and resistance to dirt deposits. We offer a sophisticated seal system that prevents water from escaping from the shower area and keeps at the same time water at bay between the glass joints. We provide coatings that protect the glass from halos and corrosion and ensure that it retains its original transparency. Finally, our products are characterized by features that facilitate the daily maintenance. Releasable sliding elements, recessed hinge technique and the famous Duka UV adhesive technology, which leaves the glass smooth and without holes nor indentations, ensure a product that always looks beautiful.
We care about the environment as well. We believe that comfort and sustainability have to go together. That is why we use eco-friendly materials and sustainable production processes, we want to reduce the environmental impact and help hotels do the same.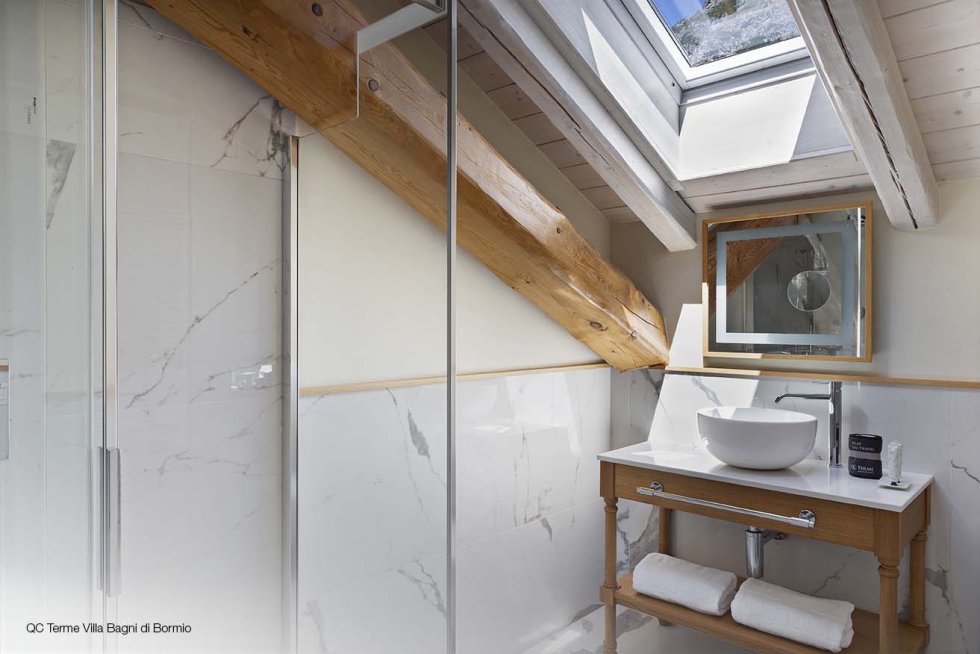 Tailor-made Duka shower enclosures ~ The plus for a wellness holiday
We are specialists in tailor-made solutions. We know that every hotel is unique and that is why we work closely with our customers to find individual solutions that meet their specific design and functionality needs. We offer shower enclosures that are carefully adapted to the available space and configuration of the bathroom, even for complicated situations. We help take advantage of architectural obstacles and special configurations and transform them into extraordinary feel-good corners. In addition, we offer a wide range of different glasses, finishes and styles, as well as different installation methods and opening systems for unique and personalized solutions that blend harmoniously into the hotel environment. > Find out more about our special solutions
Do you also have a hotel? Make your guests' holidays even awesome!