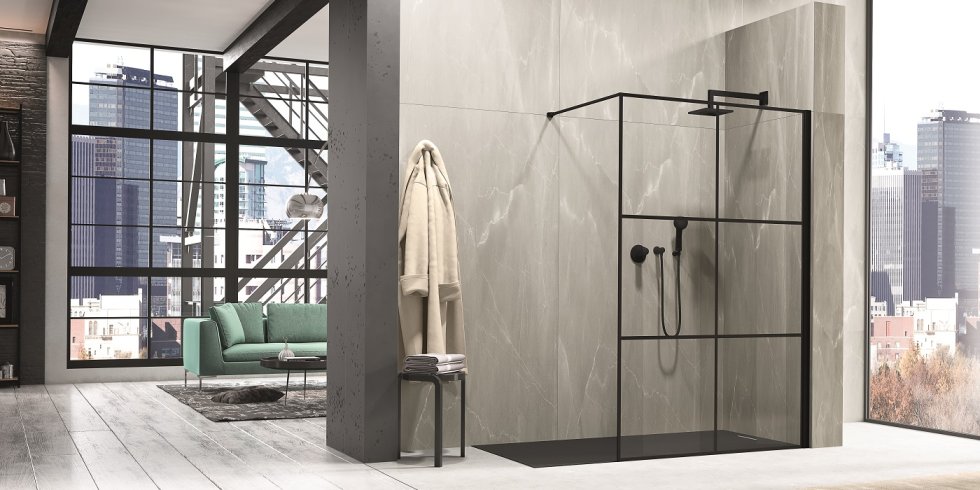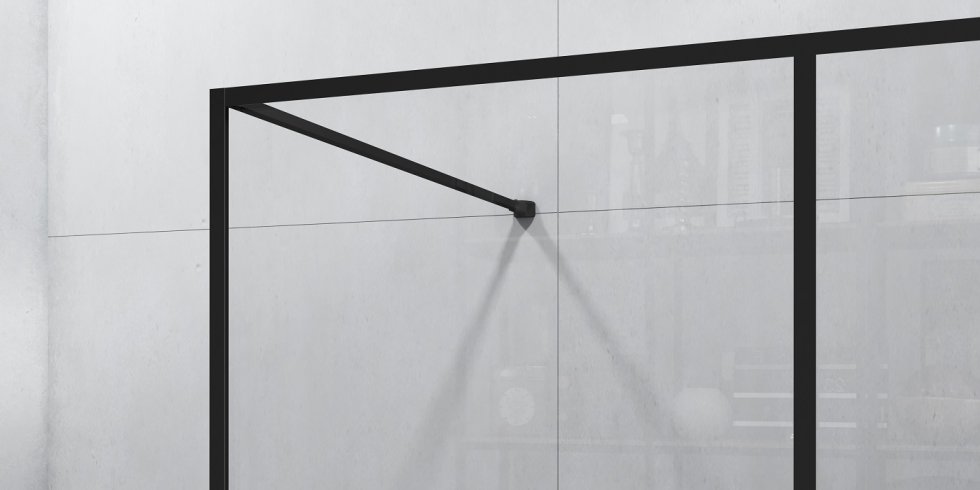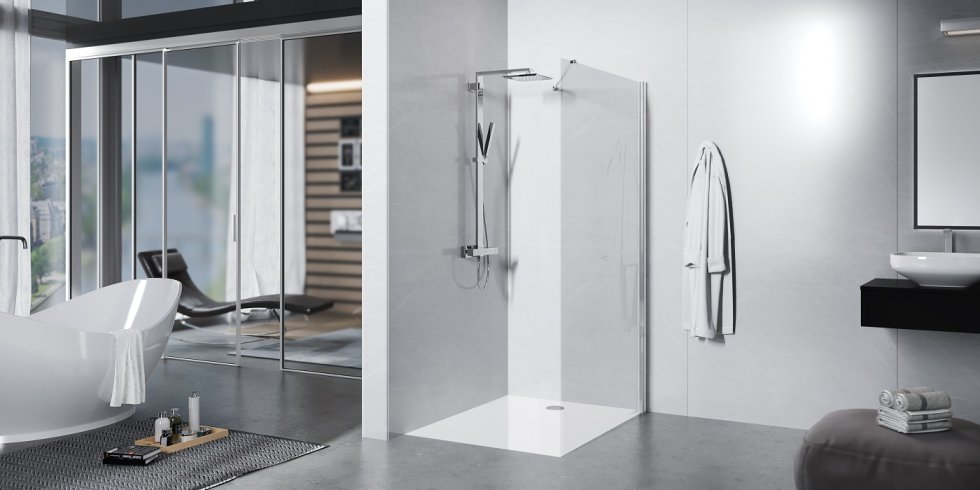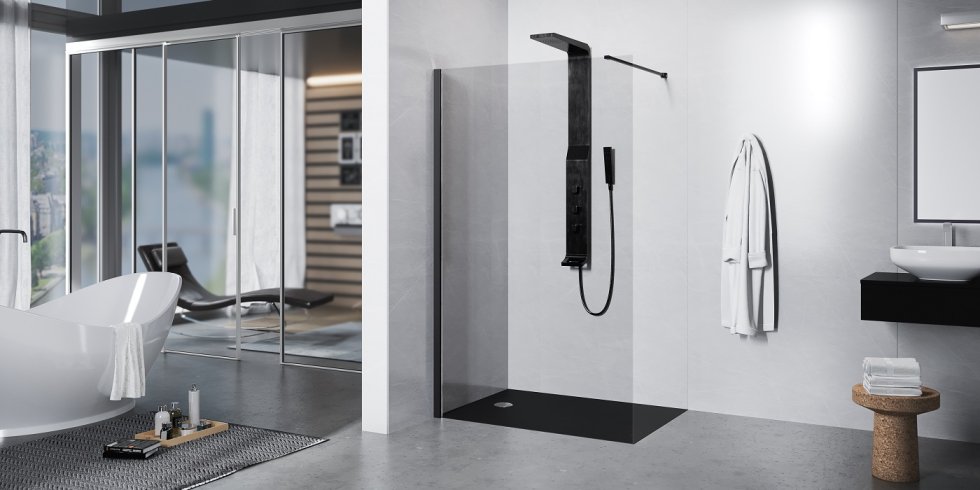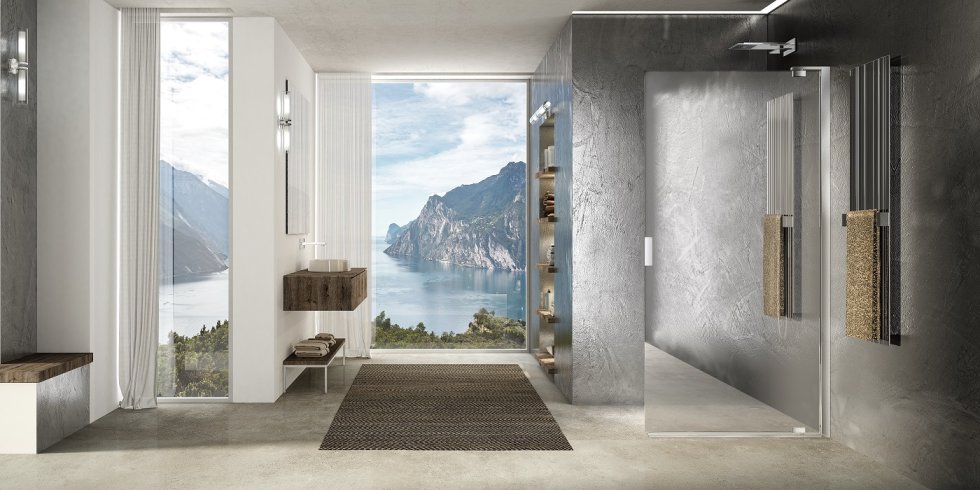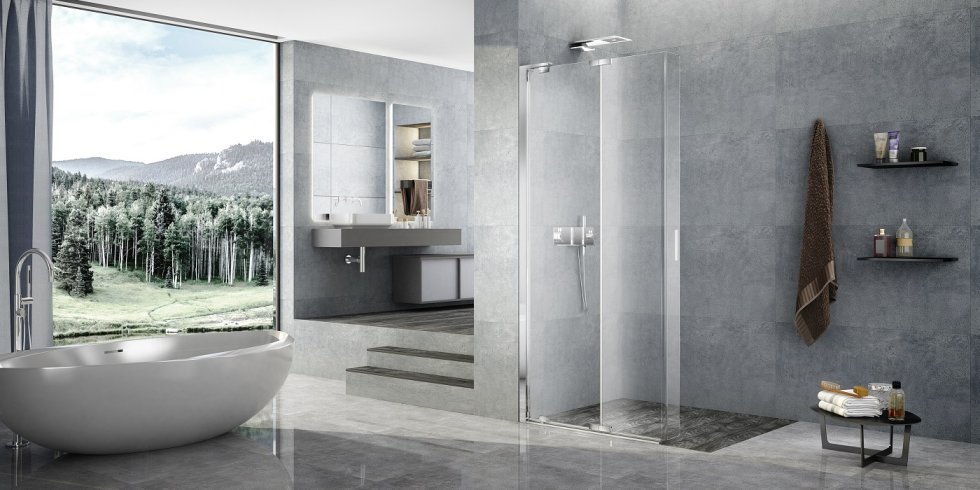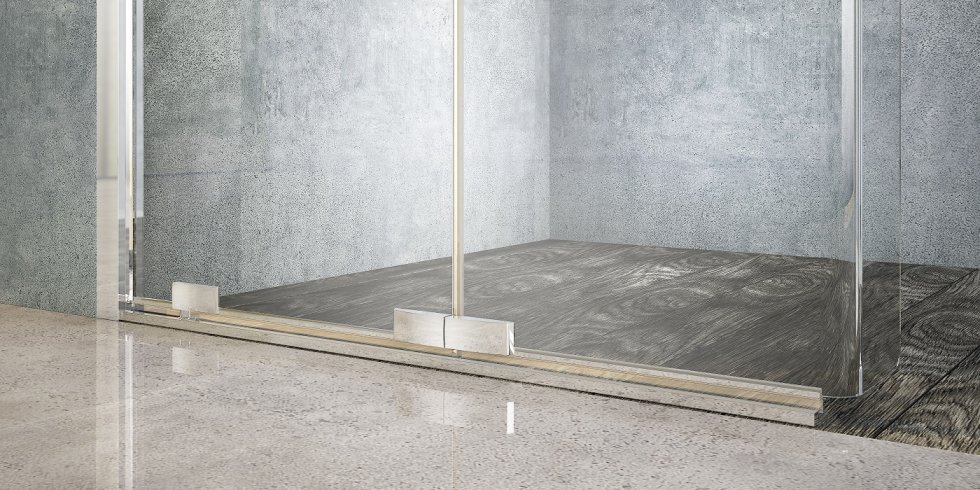 pon, 22 paź 2018
libero 3000
6 mm / 8 mm Glass thickness | 2000 mm Standard height | A new line to round off duka's price-segmented product range. libero 3000 offers an array of stand-alone solutions with a strong focus on aesthetics, featuring black geometric silkscreen print in line with the latest trends in both colour and "industrial style." The line offers maximum versatility in creating walk-in spaces with top-quality, safe, reliable products.
libero 4000
6 mm Glass thickness | 2000 mm Standard height | The innovative natura 4000 hinge was the keystone feature in the development of two further freestanding models in 6mm glass with curved splash-screen door, with no 90° or 45° brackets or supports. The hinge is attached at mid-wall level, lending mobility to the shower unit; it can be folded back on itself, adding practicality and aesthetic value to even the simplest of shower partitions.
Mirror-effect chrome glass is now available for our corner entrance with swing door models in the natura 4000 and the libero 4000 lines, offering you a unique experience of space and shower. The chrome finish, essentially stainless steel, is applied to the outer side of the shower panel, does not impact on technical performance and retains a slight transparency which varies according to the brightness of the surroundings, transforming the glass into an architectural feature which adds to the illusion of space and creates an interplay with other bathroom fittings and furnishings. A unique solution, adding a whole new dimension to the role of a shower cabinet.