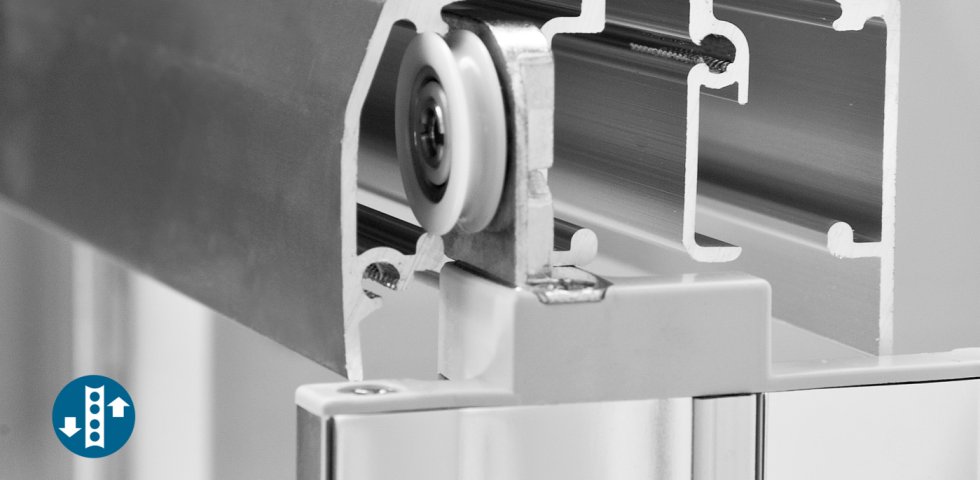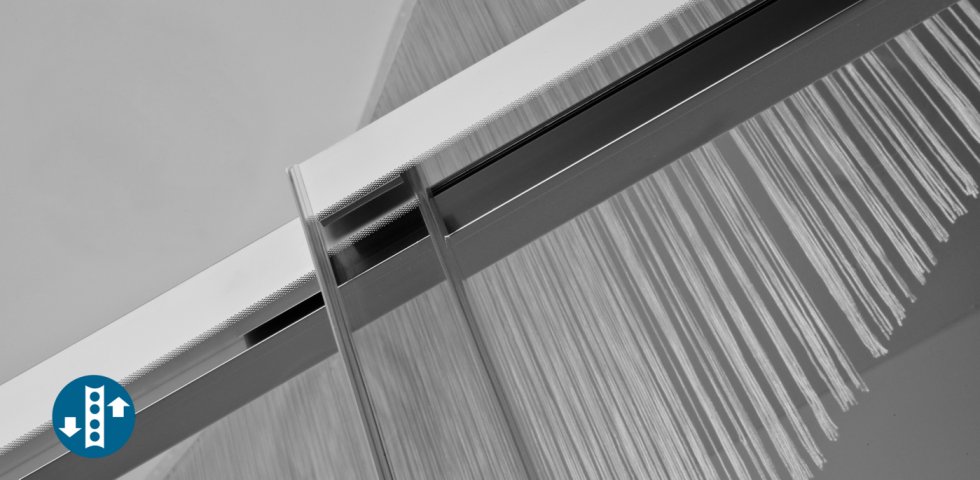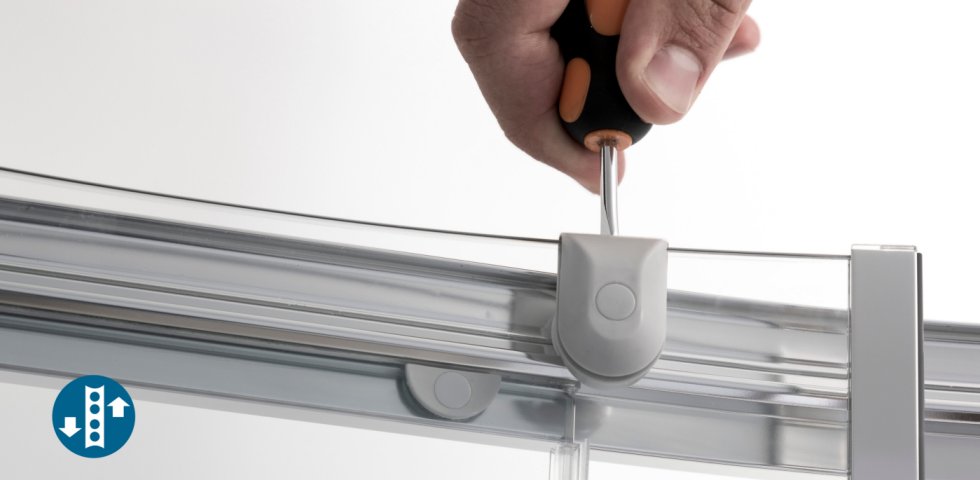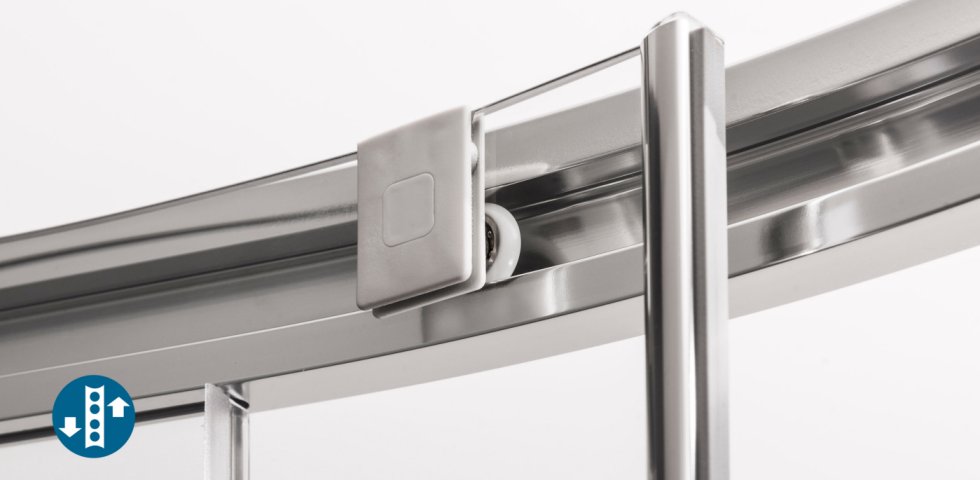 Also a method to lead: Precision
Ball-bearing rollers. Articles marked with this icon are equipped with sliding elements with height-adjustable, ball bearing rollers. This guarantees a perfect and silent gliding of the doors.
The Duka ball bearings rollers, thanks to their design, do not require a work intense lubrication, and have excellent gliding properties. The special bearings reduces friction to a minimum, the rollers are therefore largely free of wear.
Also to be found in: acqua 5000, natura 4000, dukessa 3000, stila 2000