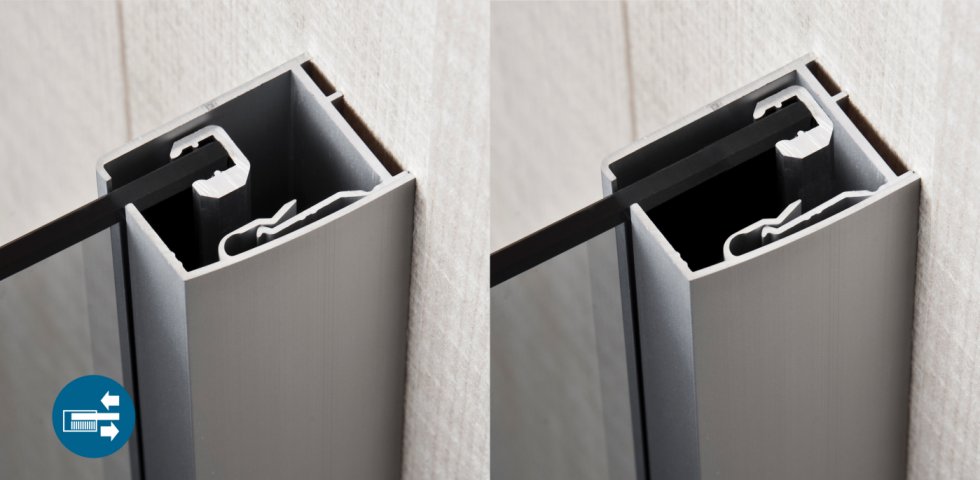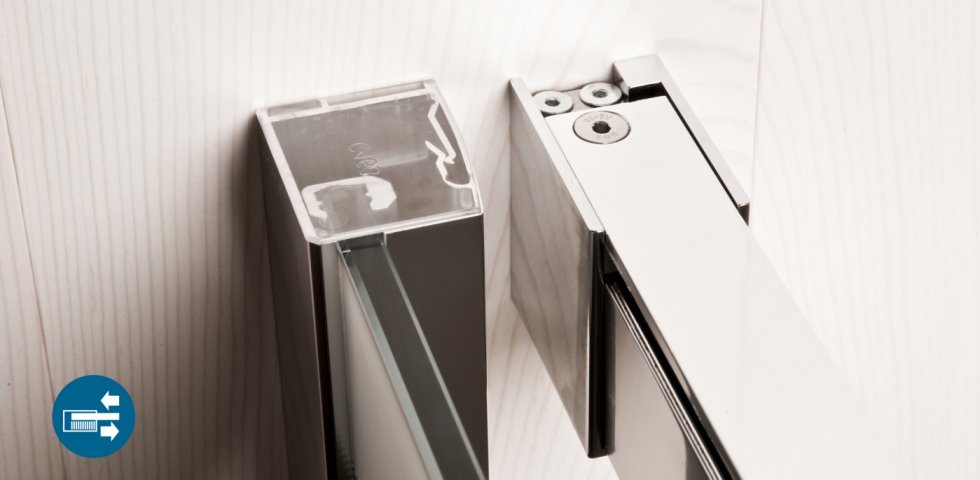 Individuality ex factory
Wall adjustment by means of an adjustable safety glass. By articles marked with this icon the width adjustment is a design element. The wall adjustment of 25 mm at the side and fixed panels are guaranteed by the "inside the wall profile stepless adjustable tempered glass".
The glass is inserted and connected by means of adjusting screws to the wall profile. The adjusting screws allow easy adjustment of the fixed part within a range of 25 mm. The cover is clipped to the outer side. Regardless of the adjustment position, the outer view of the profile remains unchanged.
Also to be found in: libero 5000, libero 4000, princess 4000, multi-S 4000, acqua 5000, pura 5000.