acqua 5000 new - Timeless elegance
The gently gliding sliding doors give acqua 5000 a unique lightness and satisfy the need for calm in the bathroom. Technical sophistication paired with impressive precision create clarity and ensure an extraordinary shower experience. The use of precious materials underlines the timeless elegance of this gem. The new acqua 5000 has an even more sophisticated drip system. In addition, the Automatic Close & Stop system is located inside the horizontal runner, making it possible to dispense with a recess and presenting untouched surfaces from the outside. Further novelties can be found in the corner solution, where the connecting piece is even more elegant and the projection necessary for large widths is even more discreet.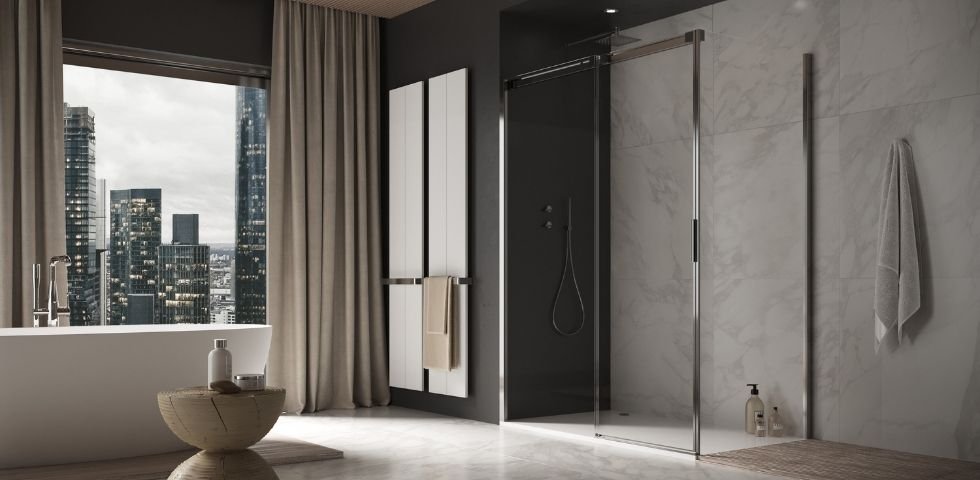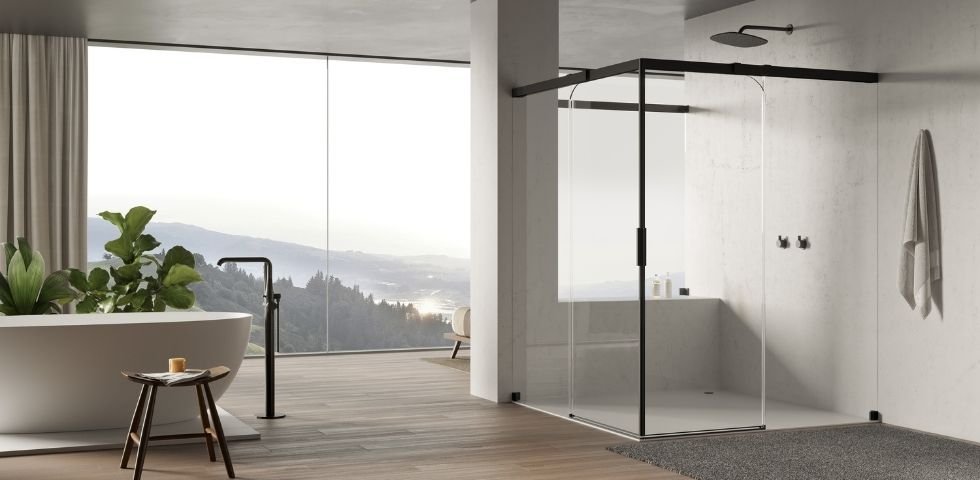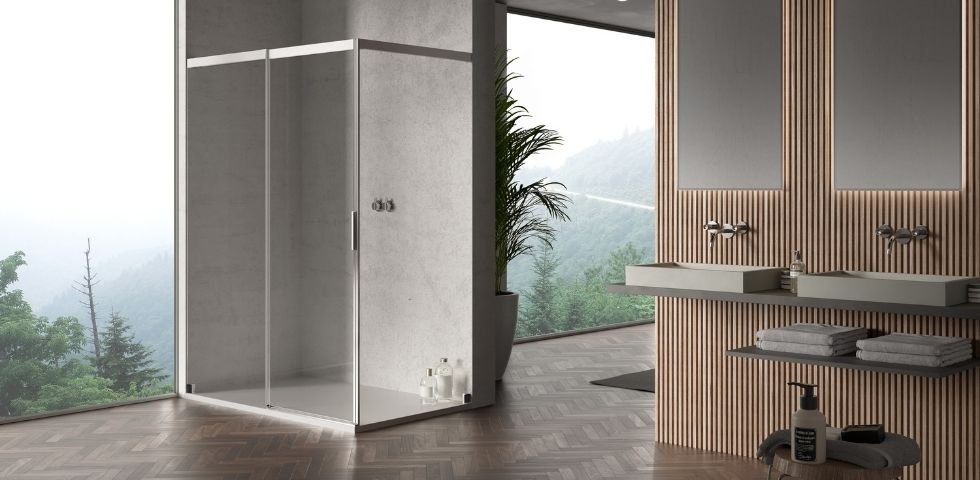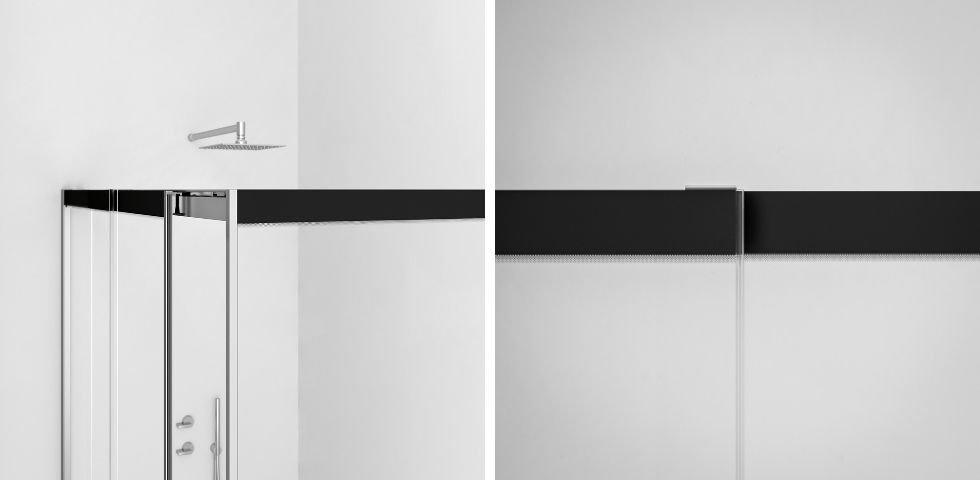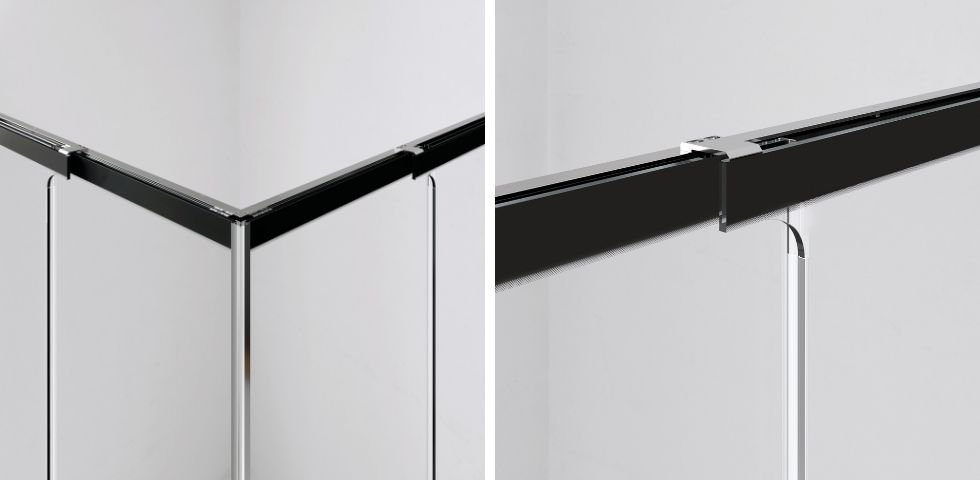 pura R 5000 in stainless steel look 
In addition to the acqua 5000 and libero 5000, another series is now available in this high-quality finish. The stainless steel look gives the model series a powerful expression and a unique look. The profile colour adapts perfectly to any situation and makes your shower enclosure a noble highlight in the bathroom.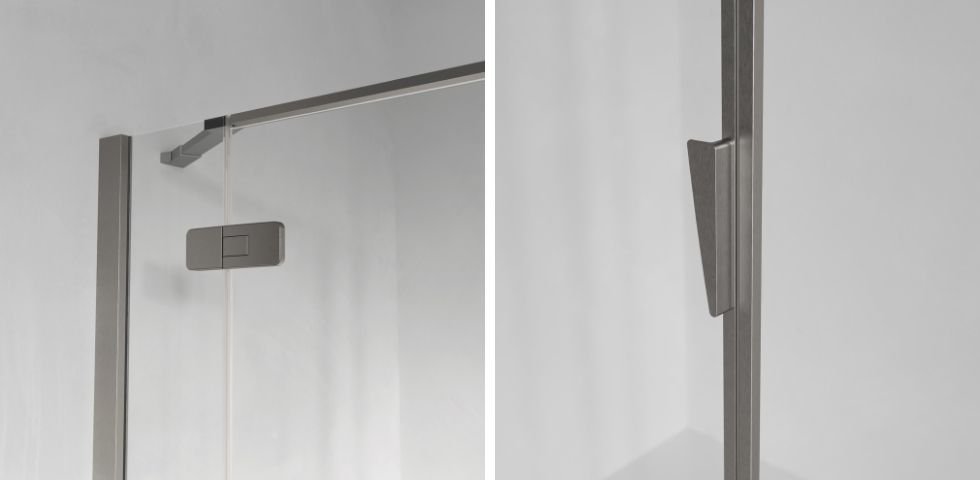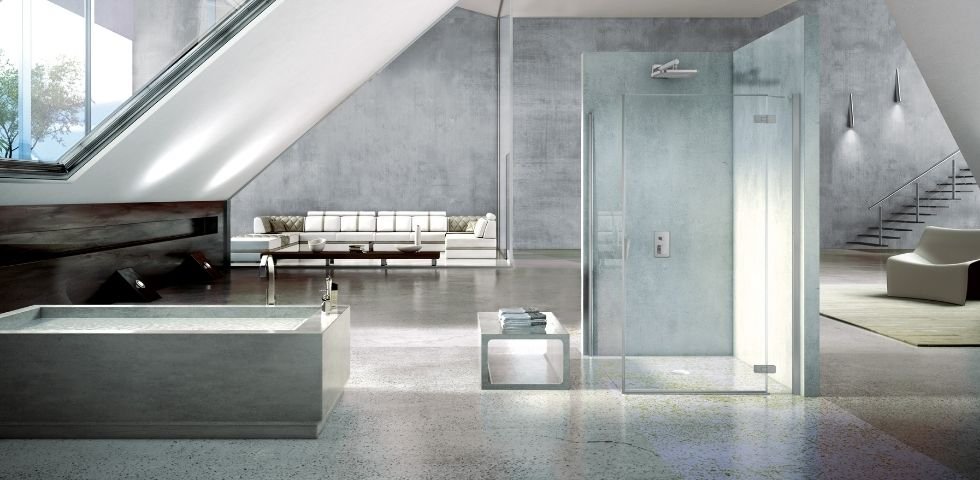 Black Edition - The colour black as a highlight in the bathroom
Synonymous with elegance and simplicity, the colour black becomes a refined choice in the bathroom, evoking a new minimalism and highlighting the pure lines of the design. The black models of the acqua 5000, gallery 3000, libero 3000 and libero 5000 product ranges give the bathroom a contemporary flair and highlight the architecture of the environments. The matt black profiles emphasise the character of the glass in 6 mm or 8 mm thickness and, together with the hinges, handles and supports, give the shower enclosure form and presence. The libero 3000 combines architectural taste with aesthetic cleanliness. The freestanding solution is also available with geometric screen printing of 6 or 8 panels, which add an industrial style to the ambience.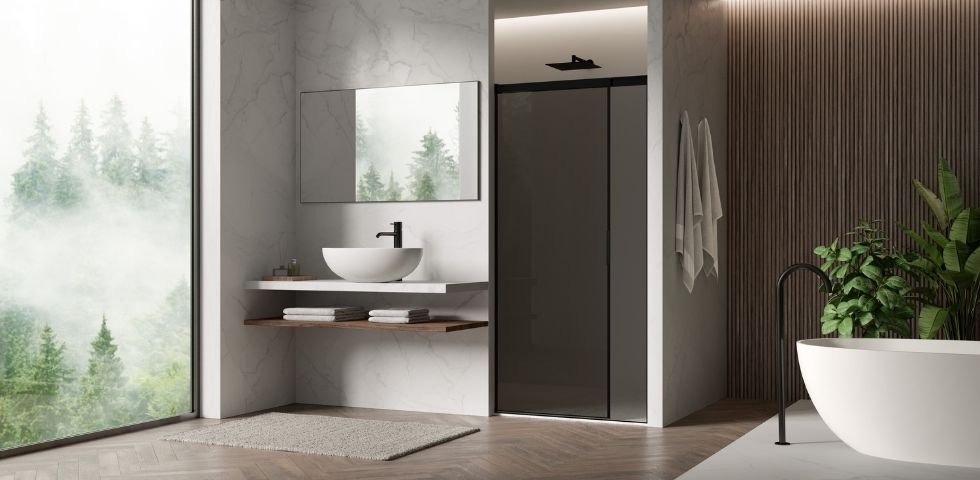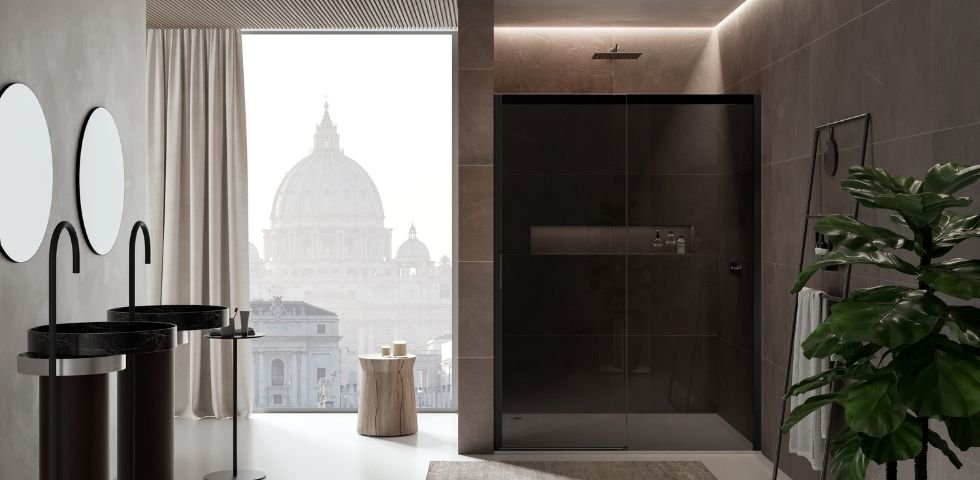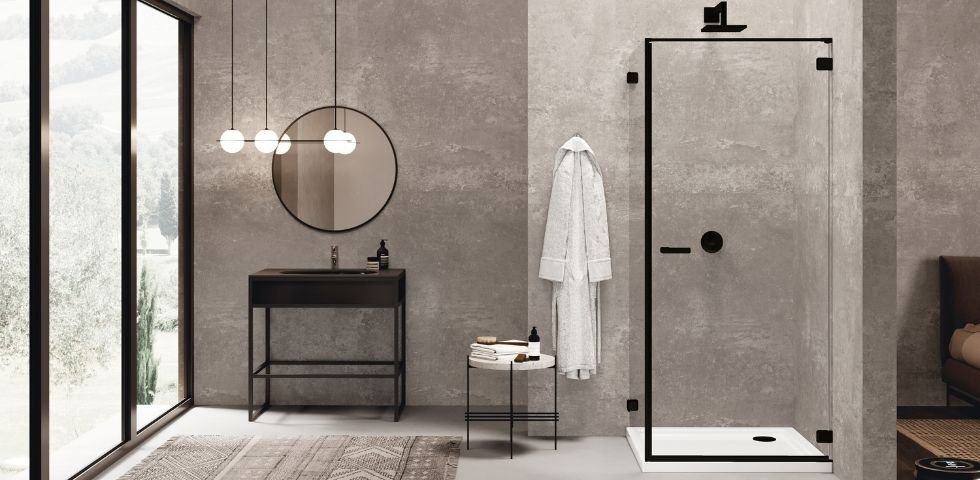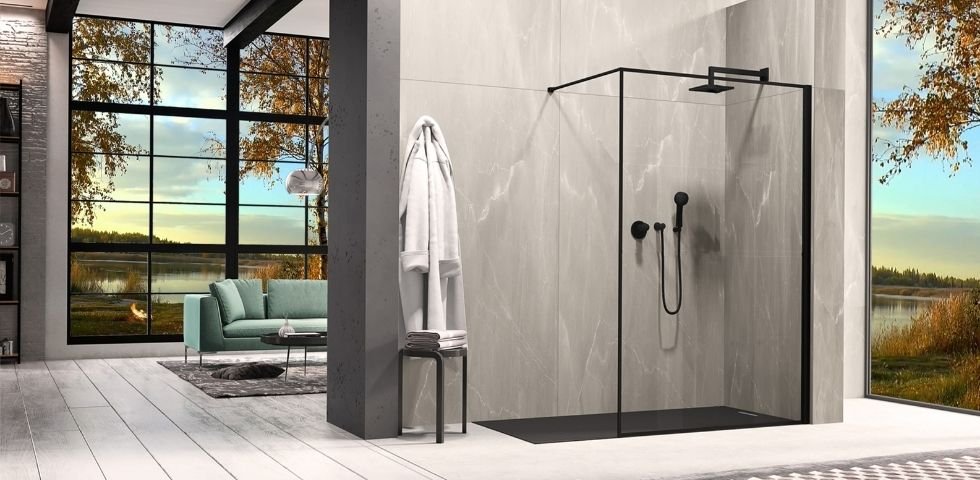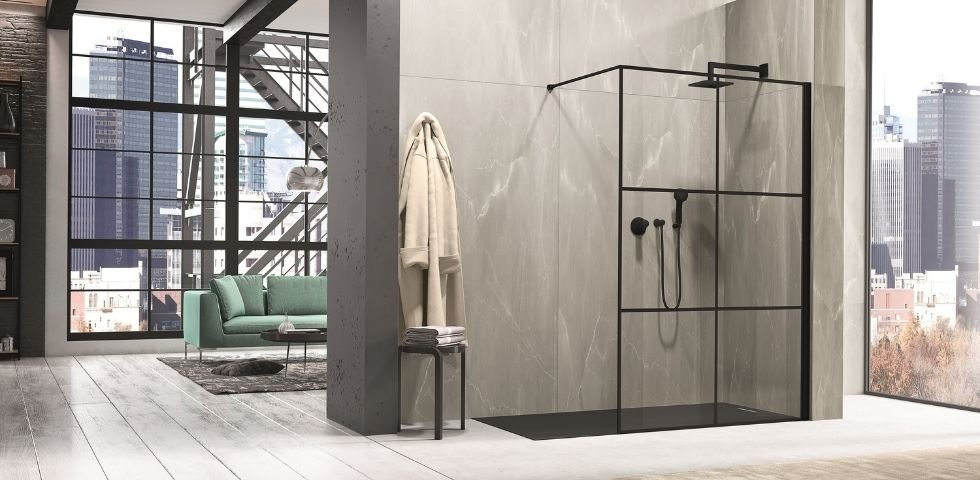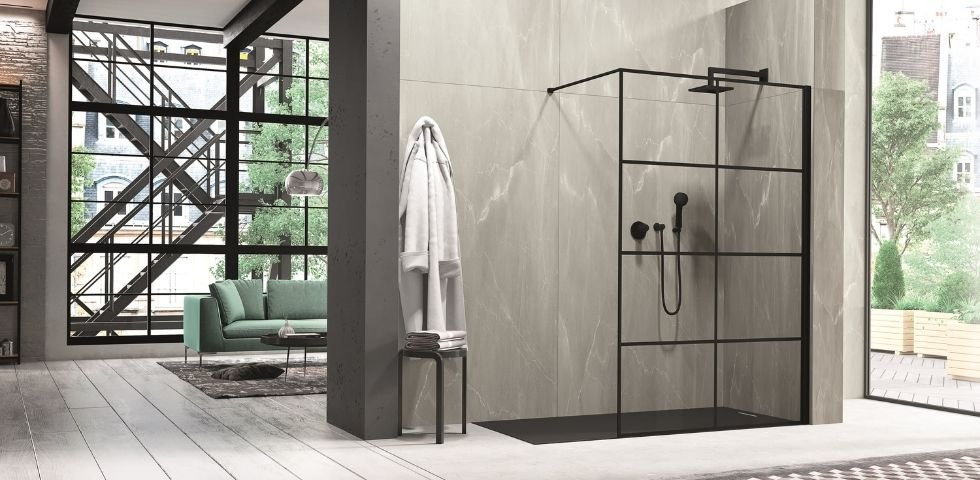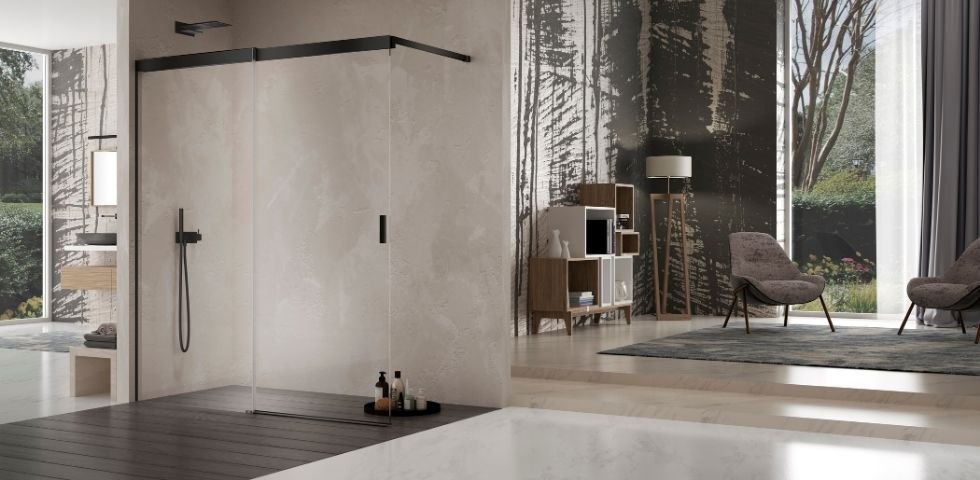 New glass variants - Nubes and Privé in black.
For maximum individualisation, we have added two new variants to our glass range. Nubes is a transparent glass with a satin screen print that tapers off at the top. In addition, the glass in Parsol grey is now also available with Privé in anthracite in the centre of the glass. Both versions offer sufficient privacy and still let in enough light. The characteristic shape of the screen print of both glass versions sets a modern accent and makes the shower enclosure an eye-catcher in any bathroom.