libero 5000 Inlab for niche
libero 5000 Inlab is now available for outfitting niches, allowing you to fully utilize the available space and overcome any architectural obstacles. The new design allows for new architectural solutions and unconventional installations and is the ideal solution for niche projects that require a special solution.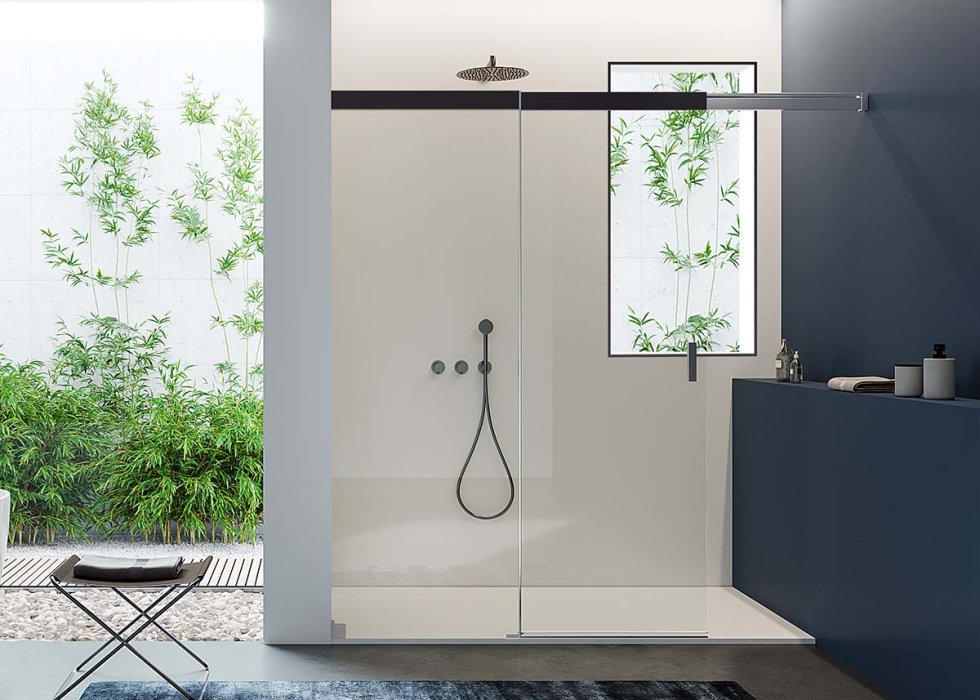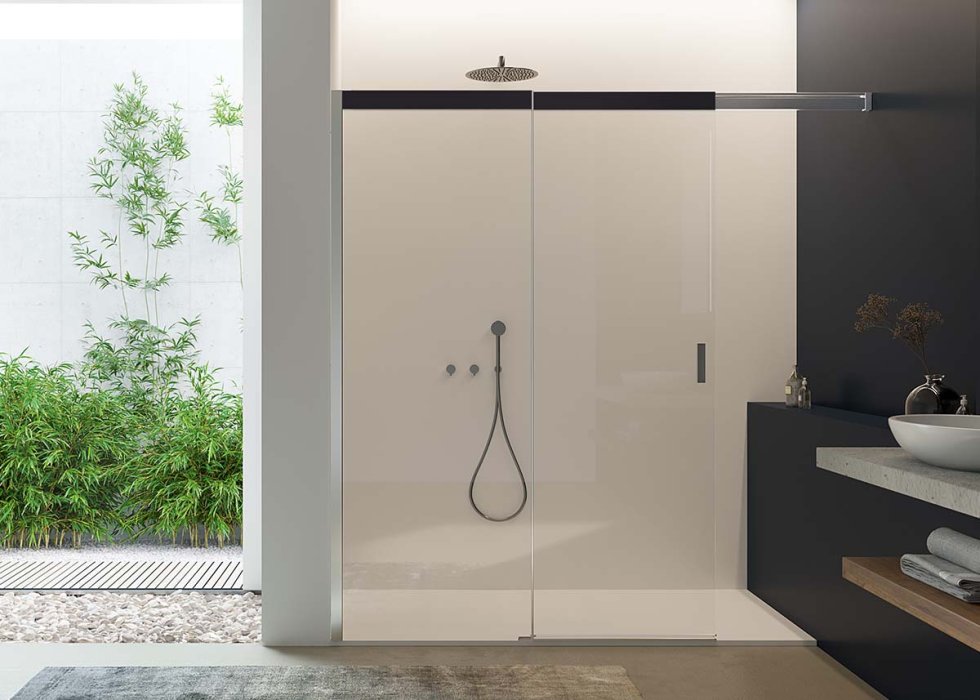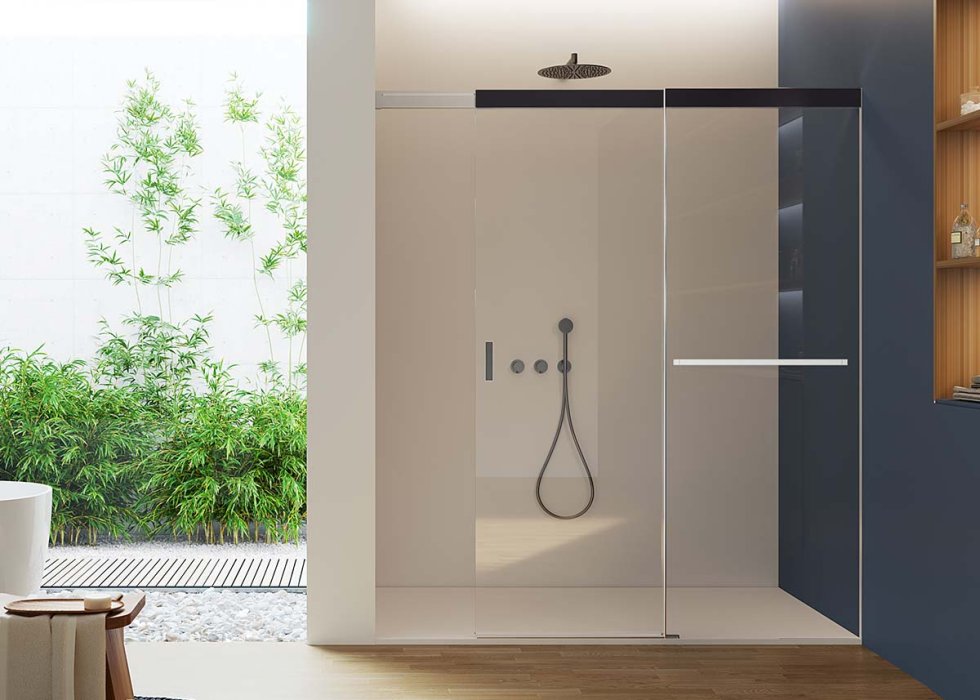 libero 3000 Colour Up Your Life
libero 3000, the subtle and noble Walk In solution, is now also available in the new finishes copper pearl, brass pearl and black pearl. The vertical profile and the support bar evolve into decorative elements in the bathroom ambience. By adding Colour Up Your Life to the libero 3000 series, all systems are now covered by the new pearl colours.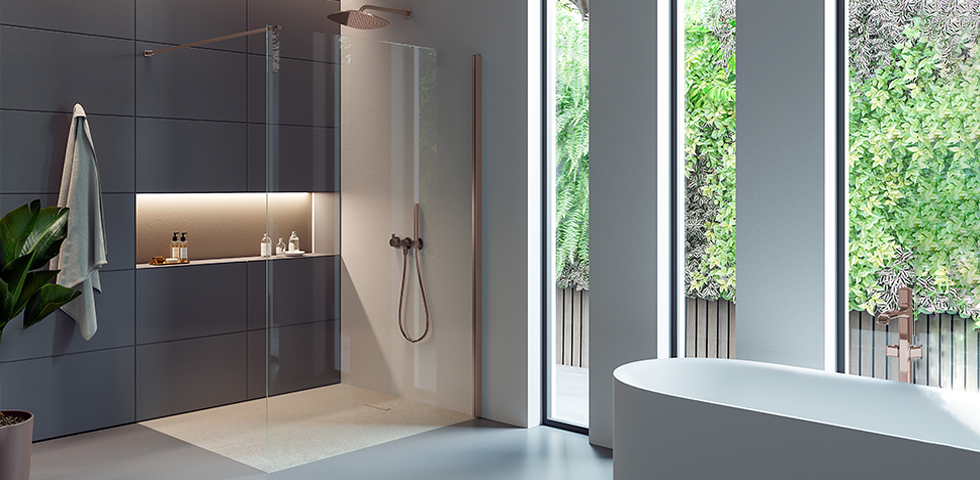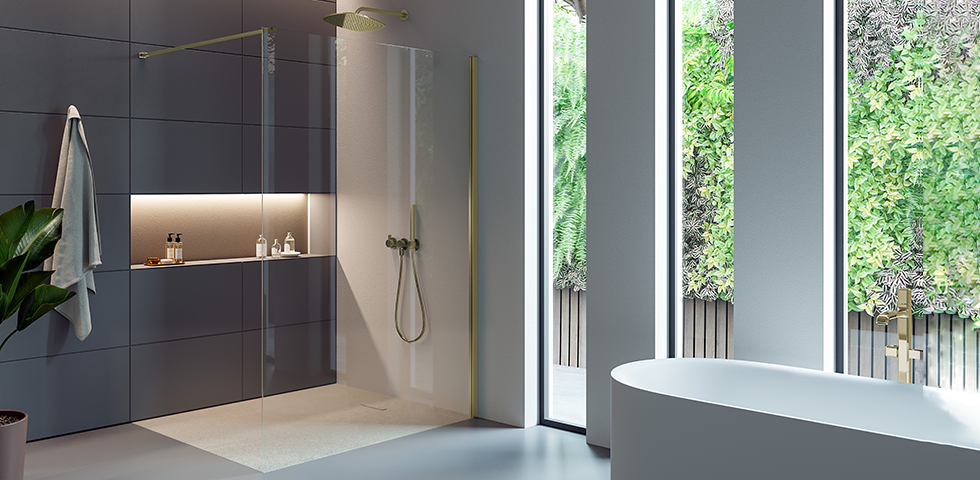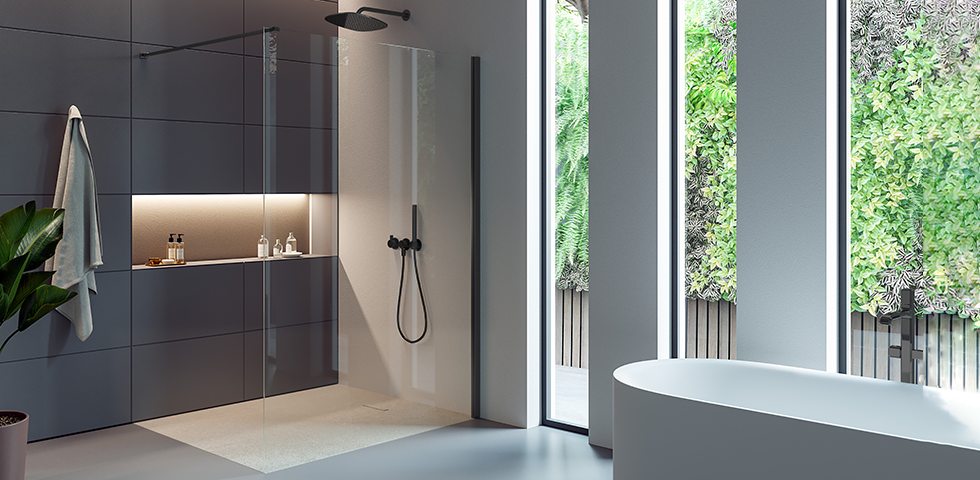 natura 4000 Colour Up Your Life
The popular natura 4000 model series is becoming even more desirable. It is available in three new, trendy colours: copper pearl, brass pearl and black pearl. The standard height of all articles in the natura 4000 range will be increased to 2000 mm and the special height to 2100 mm. Whichever solution you choose, with the endless possibilities for combination and customisation, you can give your bathroom just the look you want.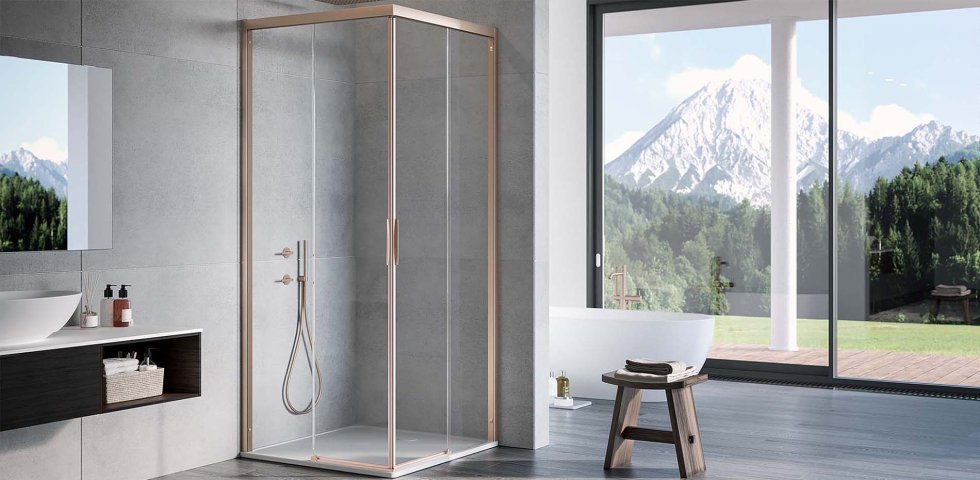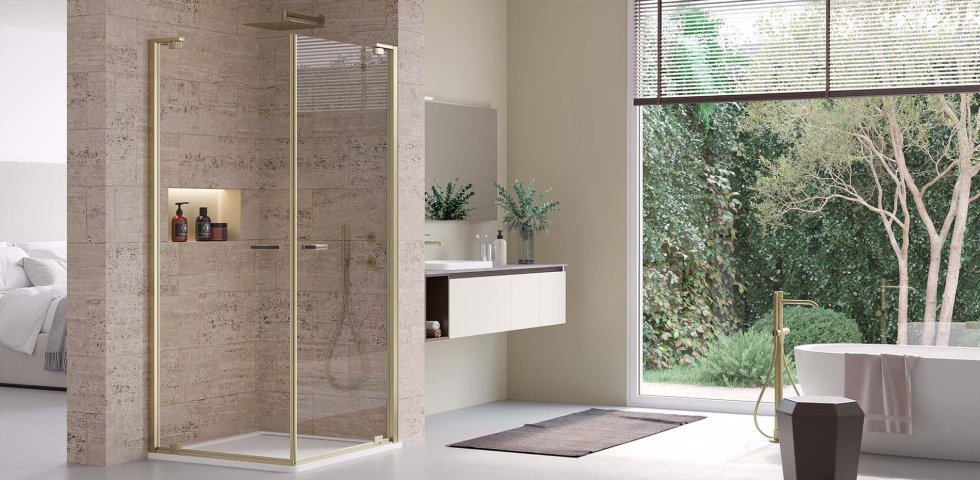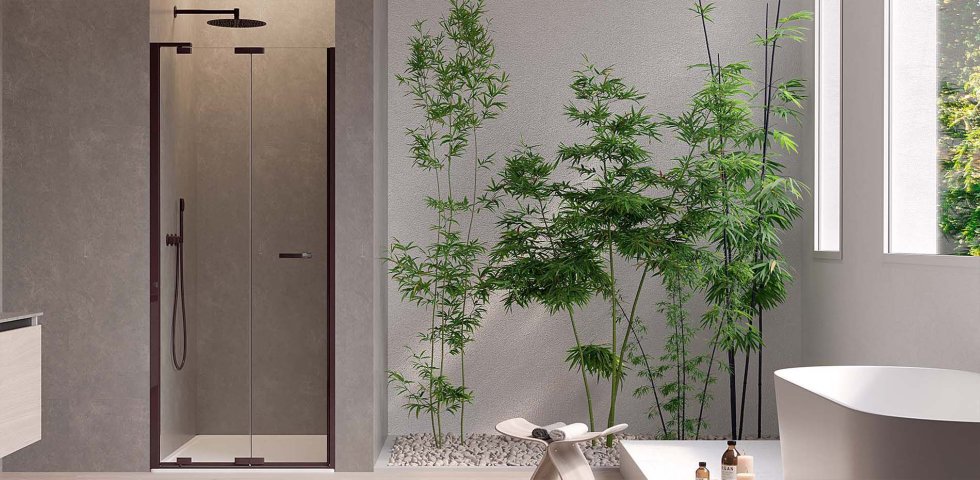 libero 4000 Colour Up Your Life
With the colours copper pearl, brass pearl and black pearl, the libero 4000 model series shines in a completely new look. Various items in the high-quality series follow in the footsteps of natura 4000 and transform your shower room into an area of the bathroom with even more character. These solutions are ideal for those who prefer open, unobstructed yet strategically functional and customisable spaces. We want to offer more possibilities to design your own shower enclosure according to your taste and needs.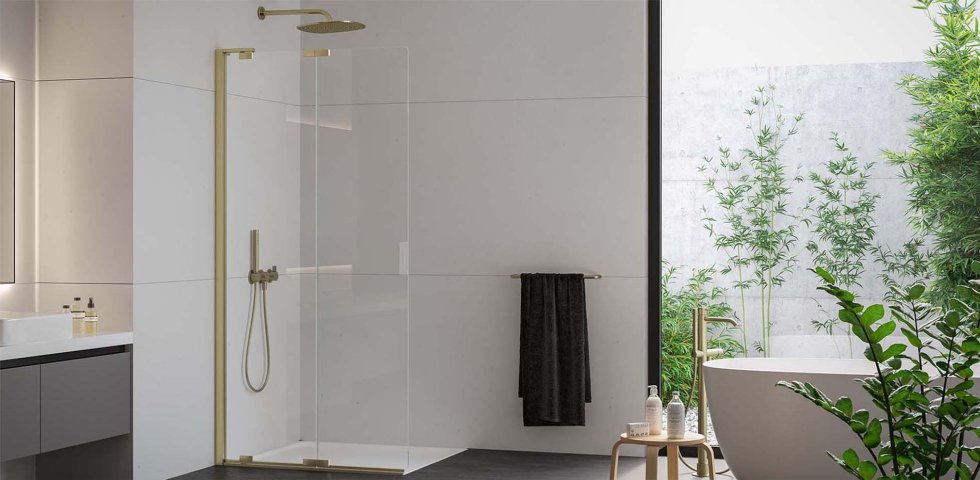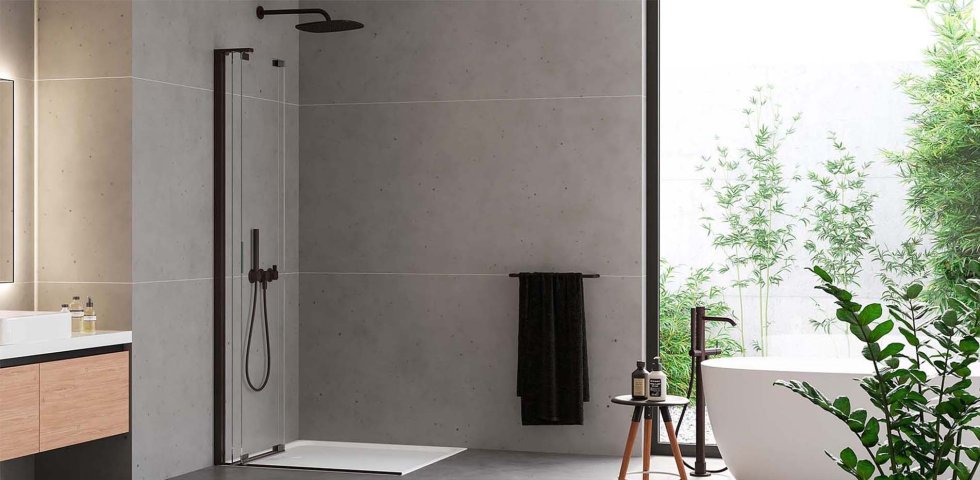 pura 5000 ColourArt
We bring colour into your bathroom! The pura 5000 hinges and handles are available in five different colours. We use two different methods for the technical finish - metal brushed brass, metal brushed black and metal brushed copper are PVD coated, metal matt white and metal matt black are lacquered. In this way, we guarantee the best possible result for each version. Choose one of the trendy colours and create a colourful shower experience.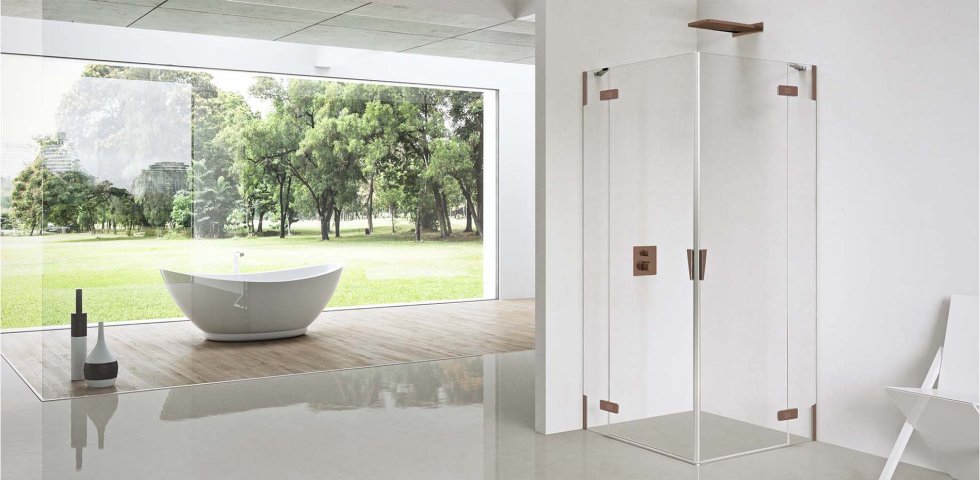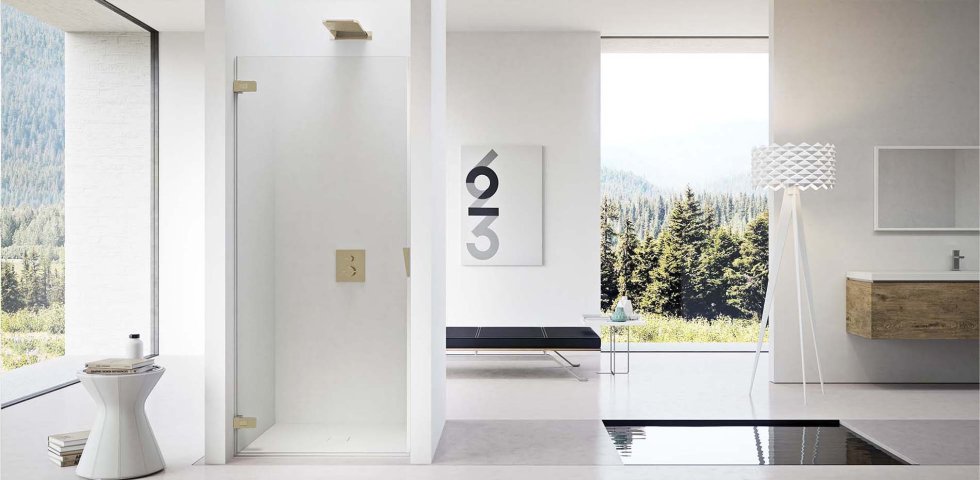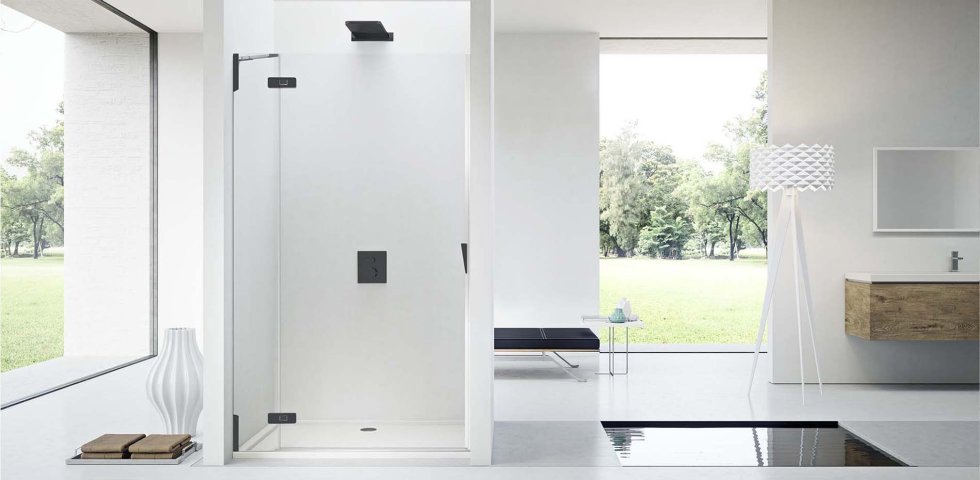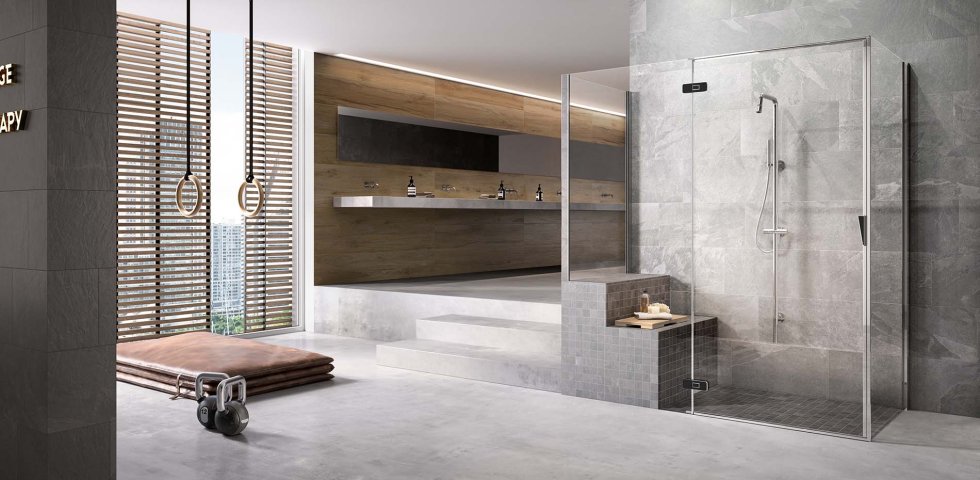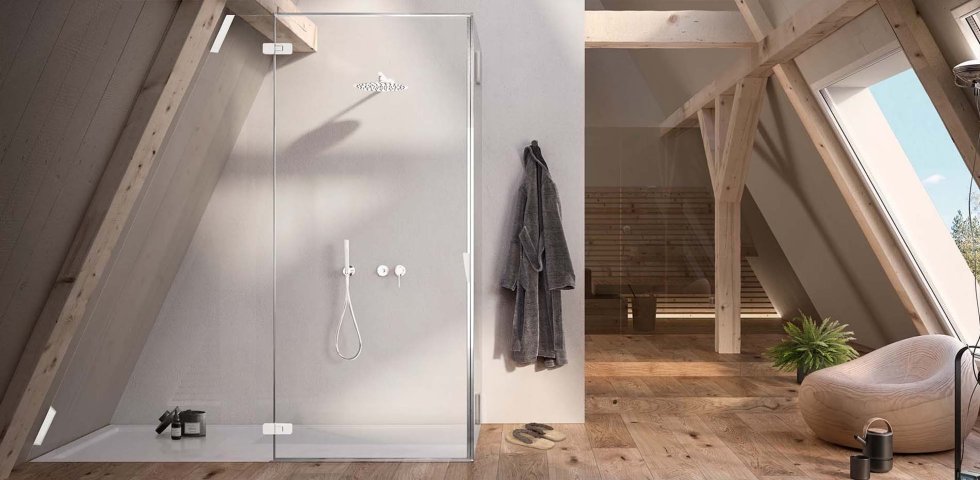 stila 2000 – Simply in black
The range of the already versatile stila 2000 model series has been extended to include the colour black. The powder coating provides a captivating look and contributes significantly to the elegance in the shower area - for an impressive ambience in your bathroom!