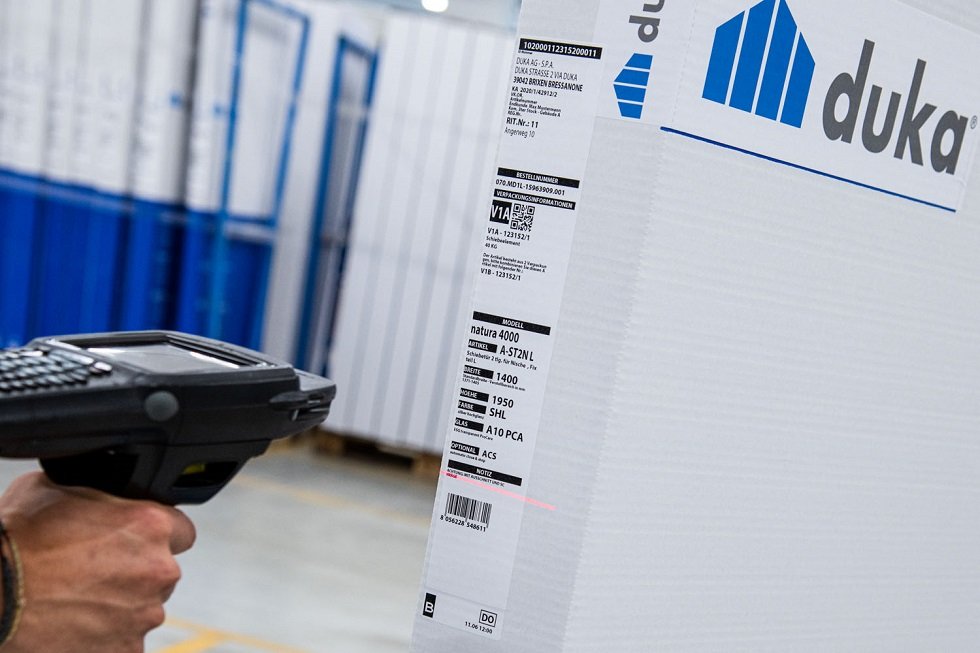 Label
Packaging labels communicate all the important information for the carrier, the customer and for duka itself. Further to the indication of the destination also the data of the final customer, the type of good (stock, purchasing goods) as well as all information of the shower enclosure itself are indicated. This information guarantee an easy product management, fast retrieval of certain cabins and therefore shorter delivery times. By the digital recording of the label data are checked and released for shipment > Label description (pdf)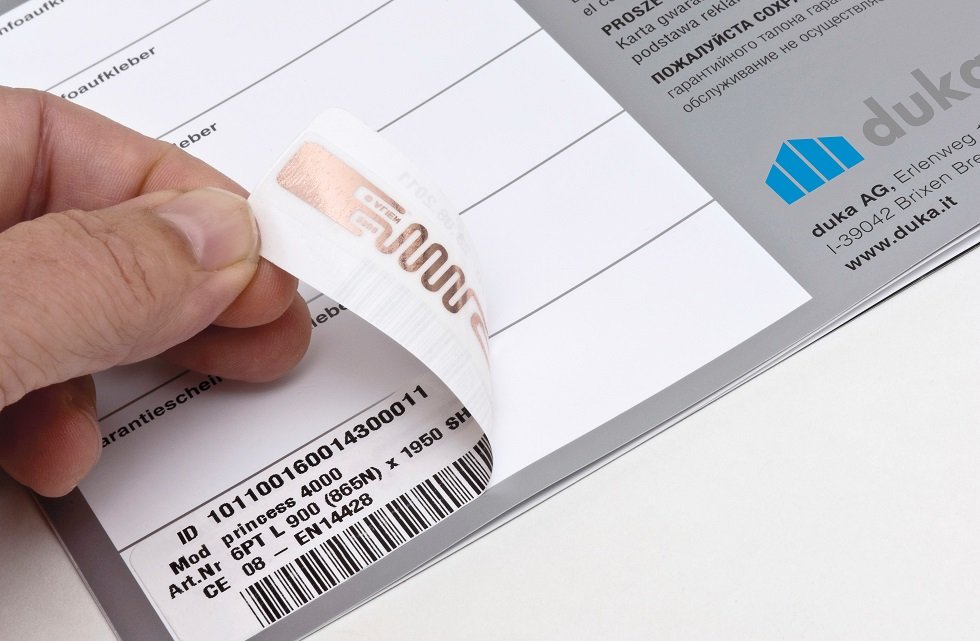 RFID CODE
Wszystkie nasze certyfikaty gwarancyjne są zaopatrzone w etykietę RFID. Niniejszy certyfikat gwarancyjny jest dołączony do pudełka, gdy kabina jest zapakowana. Pracownik prowadzi kabiny przez czytnik RFID. W ten sposób automatycznie odczytywane są kabiny lub chipy RFID w skrzyniach i generowana jest lista załadunkowa. Dzięki temu możemy sprawdzić, ile kabin znajduje się na ciężarówce i czy podczas załadunku znajdują się na niej odpowiednie kabiny. To gwarantuje nam zawsze właściwy numer i odpowiednie kabiny na ciężarówce.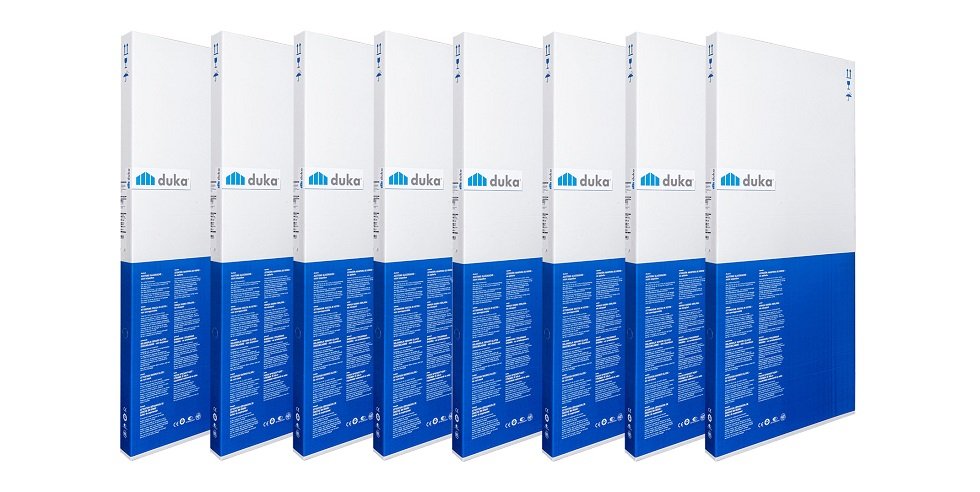 Top-quality packaging
We do everything possible to pack our products as safe as possible. To guarantee this safety for our products we use certain packaging that is adjusted in size, strength and shock absorption. This ensures an easy sustain of long journeys and subsequent storage.